Mar. 19, 2019 – NASA's Terra Satellite Finds Wind Shear Weakening Savannah
NASA's Terra satellite passed over the Southern Indian Ocean captured an image of Tropical Cyclone Savannah that showed wind shear was taking a toll on the storm.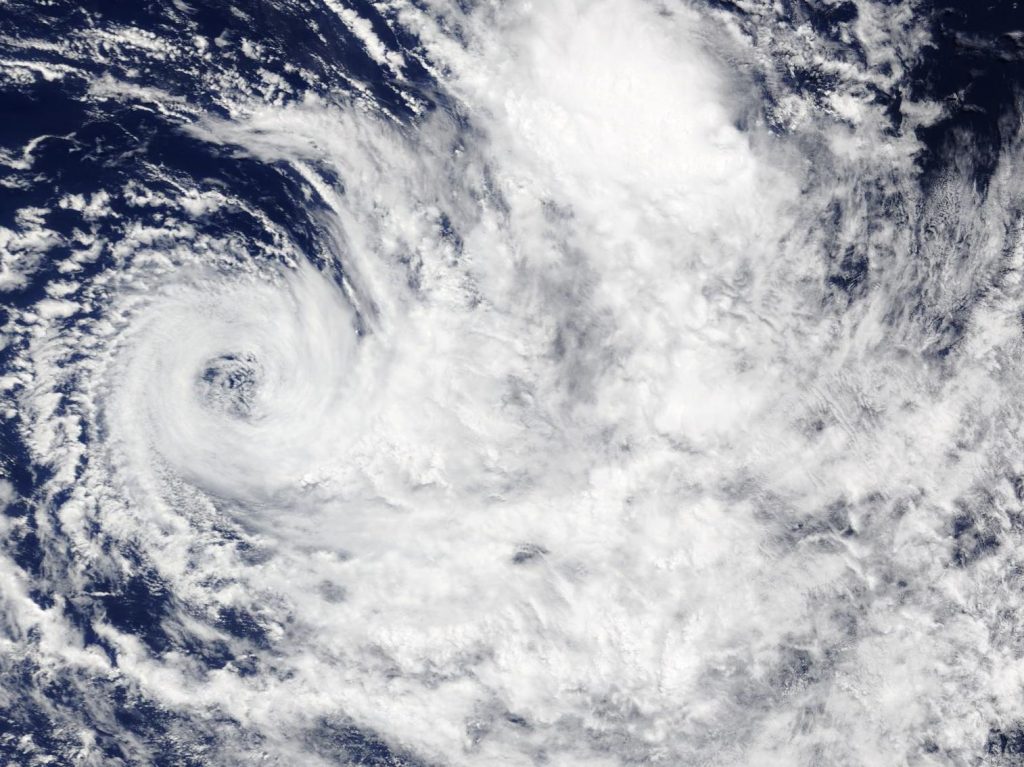 On March 19 the Moderate Resolution Imaging Spectroradiometer or MODIS instrument aboard NASA's Terra satellite provided a visible image of Tropical Cyclone Savannah. Satellite imagery showed a ring of thunderstorms around the center of circulation, but the bulk of clouds had been pushed to the east and south of the center. Savannah was being affected by northwesterly vertical wind shear.
In general, wind shear is a measure of how the speed and direction of winds change with altitude. Wind shear can tear a tropical cyclone apart or weaken it. Moderate winds from the northwest are pushing against Savannah and blowing the bulk of clouds to the southeast of the center.
At 5 a.m. EDT (0900 UTC) the center of Savannah was located near latitude 18.2 degrees south and longitude 87.5 degrees east. That's about 1,019 nautical miles southeast of Diego Garcia. Savannah was moving to the west. Maximum sustained winds were near 40 knots (46 mph/74 kph).
The Joint Typhoon Warning Center forecast calls for Savannah to continue weakening. Savannah is expected to maintain its west southwesterly trajectory until dissipation, over the next two days.