Feb. 24, 2020 – NASA's Aqua Satellite Finds Tropical Cyclone Wasi's Remnants
Tropical Cyclone 18P briefly strengthened into a tropical storm in the Southern Pacific Ocean and quickly faded.
On Feb. 22 at 4 a.m. EST (0900 UTC), 18P became Tropical Cyclone Wasi with maximum sustained winds near 55 knots (63 mph/102 kph), the peak of its strength. At that time, Wasi triggered a tropical cyclone and gale warning for Niue. A tropical storm warning was also posted for Tutuila, Aunuu and Manua Islands in American Samoa.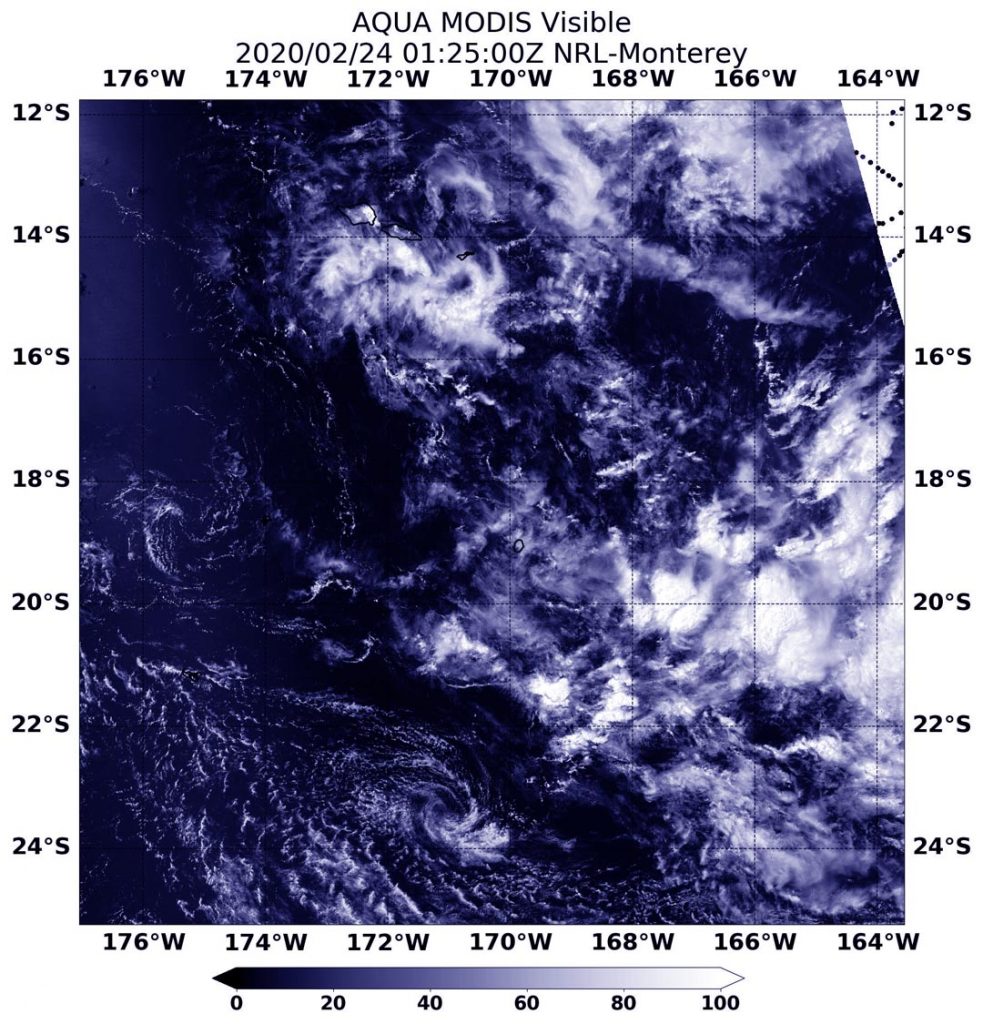 By Feb. 23 at 10 a.m. EST (1500 UTC), the Joint Typhoon Warning Center posted its final warning on Wasi. At that time, Wasi was located near 17.2 degrees south latitude and 171.0 degrees west longitude, about 130 nautical miles north-northwest of Niue. Maximum sustained winds had dropped to 25 knots (29 mph/46 kph), below tropical cyclone strength.
On Feb. 24, 2020 at 0125 UTC (Feb. 23 at 8:50 p.m. EST), the Moderate Imaging Spectroradiometer or MODIS instrument that flies aboard NASA's Aqua satellite provided a visible image of the remnants clouds of Wasi in the Southern Pacific Ocean.
NASA's Aqua satellite is one in a fleet of NASA satellites that provide data for hurricane research.
Tropical cyclones are the most powerful weather event on Earth. NASA's expertise in space and scientific exploration contributes to essential services provided to the American people by other federal agencies, such as hurricane weather forecasting.
Rob Gutro
NASA's Goddard Space Flight Center, Greenbelt, Md.