Feb. 25, 2020 – NASA-NOAA Satellite Gets an Eye-opening Look at Tropical Cyclone Ferdinand
Tropical Cyclone Ferdinand has strengthened and developed an eye, as confirmed in imagery from NASA-NOAA's Suomi NPP satellite.
The Visible Infrared Imaging Radiometer Suite (VIIRS) instrument aboard Suomi NPP provided a visible image of Ferdinand and showed that an eye opened as the storm continued to intensify. A thick band of powerful bands of thunderstorms circled the eye.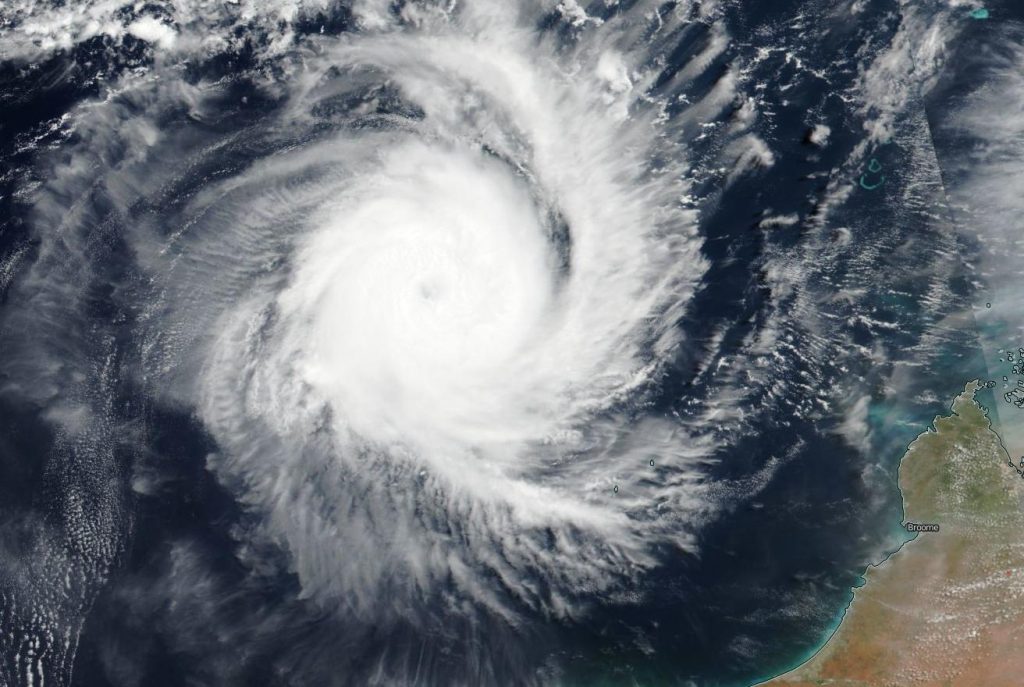 On Feb. 25 at 10 a.m. EST (1500 UTC), the Joint Typhoon Warning Center of JTWC noted that Tropical cyclone Ferdinand was located near 15.8 degrees south latitude and 116.5 degrees east longitude, approximately, 413 nautical miles north-northeast of Learmonth, Western Australia. Ferdinand was moving to the southwest and maximum sustained winds had increased to 90 knots (104 mph/167 kph). That is the equivalent of a Category 2 hurricane on the Saffir-Simpson hurricane wind scale.
JTWC forecasts that Ferdinand will move southwest and strengthen slightly more before starting to weaken. The storm is then expected to curve to the northwest through the Southern Indian Ocean.
Tropical cyclones are the most powerful weather event on Earth. NASA's expertise in space and scientific exploration contributes to essential services provided to the American people by other federal agencies, such as hurricane weather forecasting.
Rob Gutro
NASA's Goddard Space Flight Center, Greenbelt, Md.