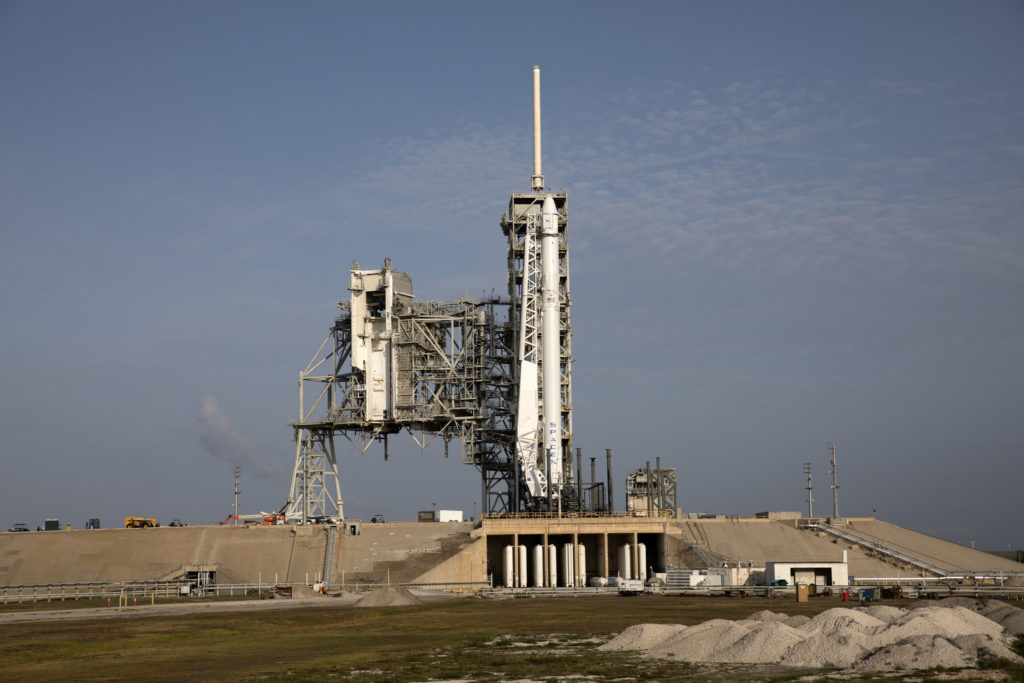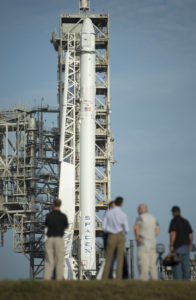 A SpaceX Falcon 9 rocket and Dragon spacecraft have taken their positions ahead of this afternoon's launch from Launch Complex 39A at NASA's Kennedy Space Center in Florida. Liftoff is scheduled for 5:55:53 p.m. eastern time. Our continuous countdown coverage will begin here on NASA's Launch Blog and on NASA TV at 5:15 p.m. You can watch the NASA TV stream on the blog or streaming at  www.nasa.gov/nasatv
The forecast continues to call for a 70 percent chance of acceptable conditions at launch time. The primary concerns are clouds building up late in the afternoon.
The mission, which carries no crew, is the 11th cargo flight to the International Space Station for SpaceX. Inside Dragon are about 6,000 pounds of research and equipment, supplies for the station's resident crew and other hardware necessary for the operation of the orbiting laboratory.
For a more detailed look at the mission at some of its scientific payloads, see our mission preview at https://go.nasa.gov/2qG4NYO Photo credit: NASA/Bill Ingalls
Save
Save