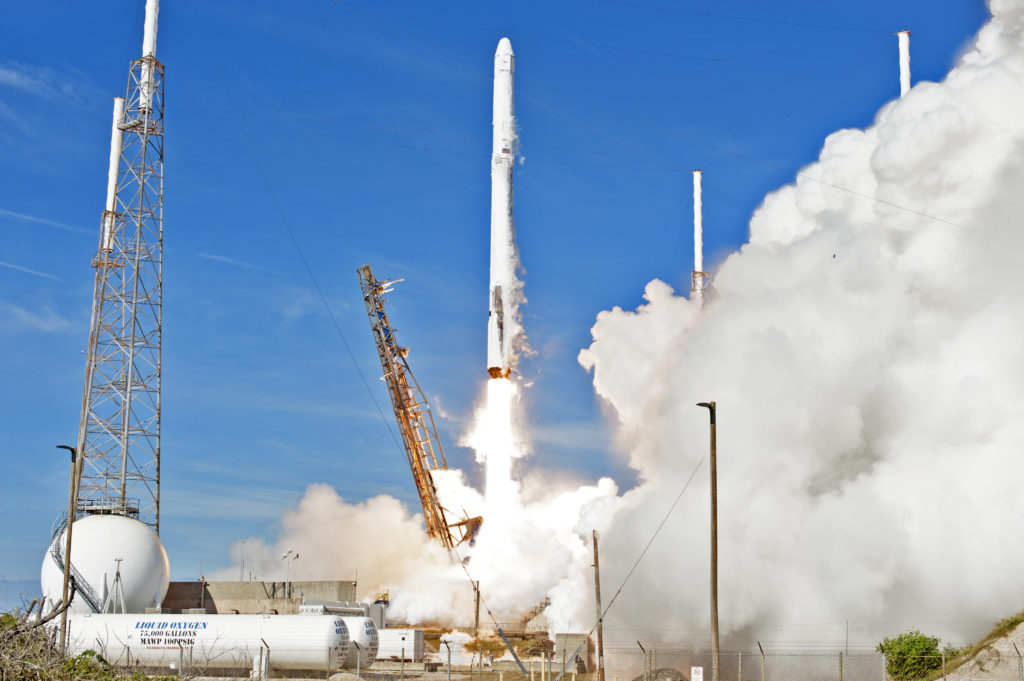 Preparations continue for the launch of the next SpaceX delivery of supplies and equipment, including science investigations, to the International Space Station. Launch currently is targeted for no earlier than 4:30 p.m. EDT April 2 from Space Launch Complex 40 at Cape Canaveral Air Force Station in Florida.
A Dragon cargo spacecraft, previously flown on SpaceX's eighth commercial resupply mission to the space station, will launch on a Falcon 9 rocket and includes the first stage booster previously flown on the company's 12th resupply mission. This is the second SpaceX resupply mission for NASA using both a reused spacecraft and booster.
NASA will host a media teleconference at 11 a.m. EDT Monday, March 19, to discuss a number of science investigations and instruments included in the 5,800 pounds the Dragon will deliver to the orbiting laboratory. Audio of the teleconference will stream live on NASA's website.
To participate in the teleconference, media must contact Stephanie Schierholz at 202-358-1100 or stephanie.schierholz@nasa.gov by 5 p.m. Friday, March 16, for dial-in information.
Reporters can still apply for credentials to cover the launch of SpaceX CRS-14 from Florida, but the deadlines to apply are next Monday and Friday. Prelaunch and launch activities will take place at NASA's Kennedy Space Center and the Cape. Full details and credentialing deadlines are in the media advisory.
For launch countdown coverage and more information about the mission, visit:
https://www.nasa.gov/spacex
Photo credit: NASA/Tony Gray and Sandra Joseph