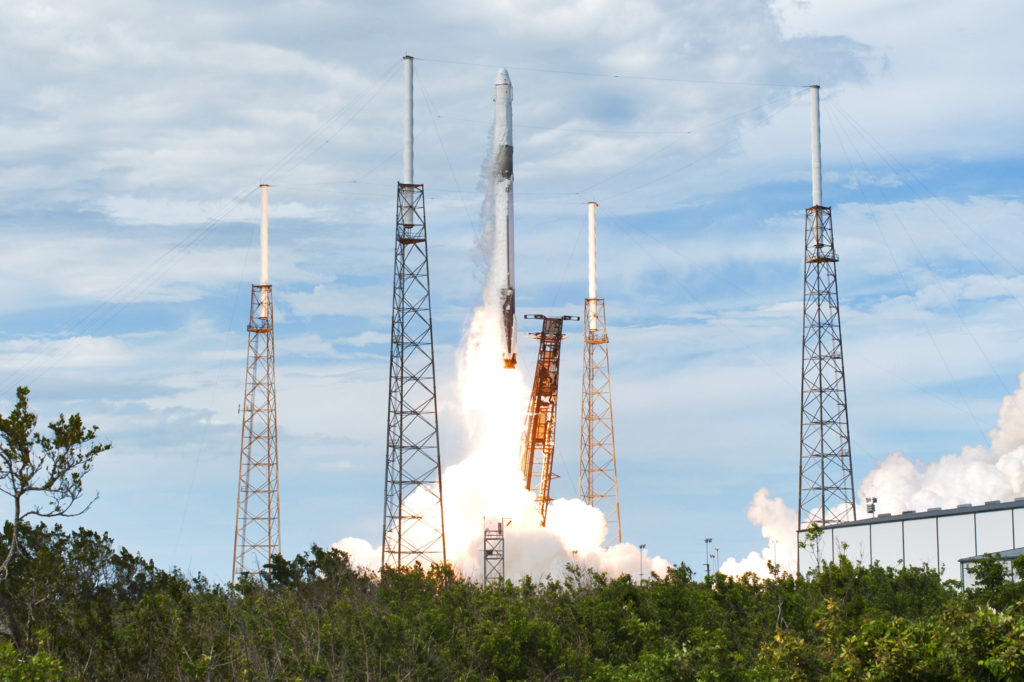 Commercial Resupply Services Mission: SpaceX CRS-16
Launch: 1:38 p.m. EST, Tuesday, Dec. 4, 2018
Lift Off: Space Launch Complex 40 at Cape Canaveral Air Force Station in Florida
Launch Vehicle: SpaceX Falcon 9, 230 feet-tall
Spacecraft: Dragon, 20 feet high, 12 feet-in diameter
Payload: Dragon will deliver supplies and payloads, including materials to directly support dozens of the science and research investigations that will occur during the space station's Expeditions 57 and 58.
Return to Earth: After about one month attached to the space station, Dragon will return with results of earlier experiments, splashing down in the Pacific Ocean off the coast of Baja California.
Payloads on Board: Includes the Robotic Refueling Mission 3, or RRM3, and the Global Ecosystem Dynamics Investigation lidar, or GEDI.
For countdown coverage, NASA's launch blog, and more information about the mission, visit: