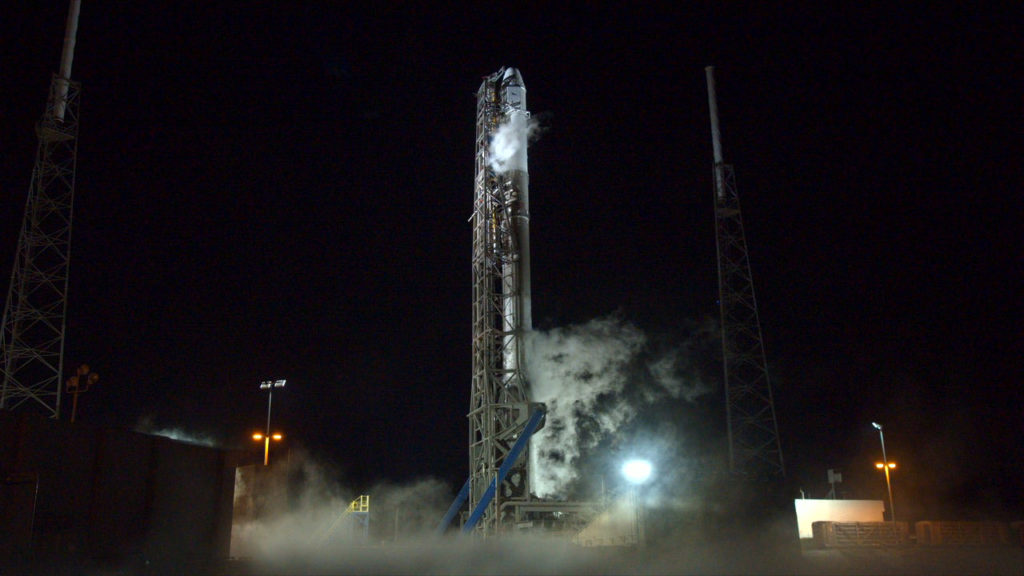 The SpaceX Falcon 9 rocket is a two-stage rocket powered by nine of the company's Merlin engines on the first stage, and a single Merlin engine on the second stage. These engines run on cryogenic liquid oxygen and a fuel called RP-1, a highly refined kerosene.
The rocket is topped by the SpaceX Dragon spacecraft, which provides pressurized and unpressurized "trunk" space for the cargo it's carrying to the International Space Station.
The first stage flying today has been flown before – it was used on the launch of NASA's Transiting Exoplanet Survey Satellite (TESS) on April 18 of this year. Additionally, the Dragon launching today is making its second trip to the station; it previously flew on SpaceX CRS-9, back in July 2016.
Read more about the Falcon 9 rocket and the Dragon spacecraft.