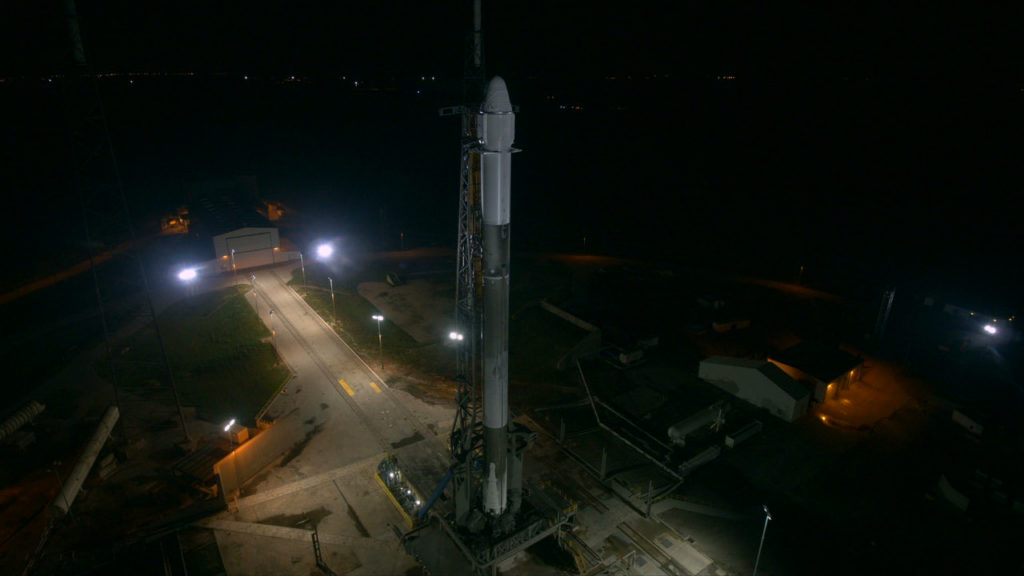 Despite the early hour, countdown clocks are marking the time toward a 5:42 a.m. EDT liftoff of the SpaceX Falcon 9 rocket and Dragon spacecraft on the company's 15th commercial resupply mission to the International Space Station for NASA.
Meteorologists with the U.S. Air Force's 45th Space Wing are keeping an eye on the weather across the launch area, but the forecast predicts a 90 percent chance of favorable conditions.
At Space Launch Complex 40 at Florida's Cape Canaveral Air Force Station, prelaunch activities are proceeding on schedule. Propellant loading operations are in progress.
Launch team members are stationed at consoles here at the Florida spaceport, at NASA's Johnson Space Center in Houston and at the SpaceX control center located in Hawthorne, California. Today's launch blog comes to you from the news center at NASA's Kennedy Space Center, about three miles west of the launch site.
Stay with us for more as the countdown continues.