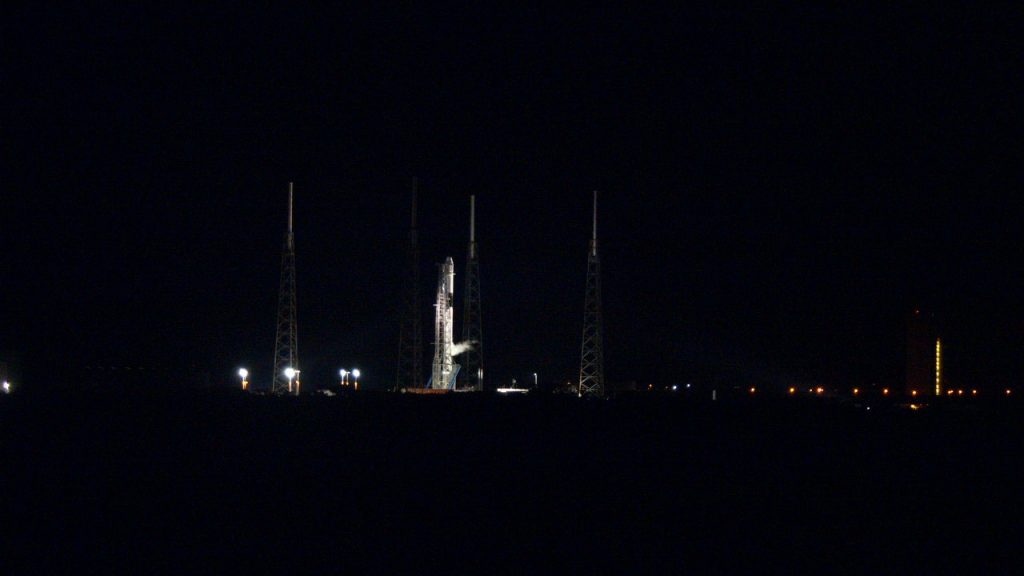 Meteorologists with the U.S. Air Force 45th Space Wing predict a 90% chance of favorable weather for today's liftoff of the SpaceX Falcon 9 rocket. The primary weather concerns for launch are the cumulus clouds, thick clouds and flight through precipitation rules.
The launch of SpaceX's 17th commercial resupply services mission to the International Space Station for NASA is scheduled for 2:48 a.m. EDT with an instantaneous launch window. The Falcon 9 rocket has been moved to its vertical launch position.
Launch coverage will begin at 2:30 a.m., followed at 4 a.m. by a postlaunch news conference with representatives from NASA's International Space Station Program and SpaceX. The launch and postlaunch news conference will air on NASA Television and the agency's website.
Packed with more than 5,500 pounds of research, crew supplies and hardware, the SpaceX Dragon spacecraft will launch on a Falcon 9 rocket from Space Launch Complex 40 at Cape Canaveral Air Force Station in Florida.