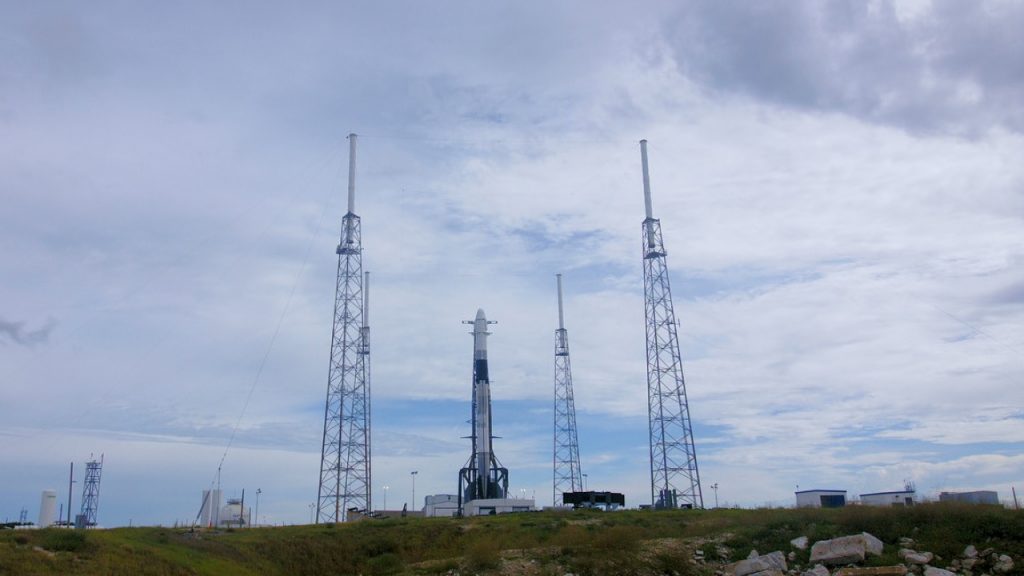 Good evening from NASA's Kennedy Space Center in Florida! Today's launch of SpaceX's CRS-18 mission to the International Space Station is scheduled for 6:01 p.m. EDT, just a little under 15 minutes away. Meteorologists with the U.S. Air Force 45th Space Wing predict a 50% chance of favorable weather for liftoff, and we are currently "go" for launch. Follow along on NASA Television for the live broadcast.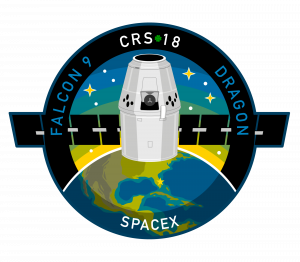 The company's Falcon 9 rocket, topped with a Dragon spacecraft, is undergoing final checkouts at Cape Canaveral Air Force Station's Space Launch Complex 40. Dragon, equipped with nearly 5,000 pounds of supplies and material, will arrive at the space station two days after launch, July 27, for a robotic capture by NASA astronaut Nick Hague.
After the spacecraft capture, mission control in Houston will send ground commands for the station's arm to rotate and install it on the bottom of the space station's Harmony module. Today's launch will be the first time SpaceX is reusing Dragon for a third time, and it is outfitted with three noteworthy stickers: two station badges representing the previous resupply missions it has flown (CRS-6 and CRS-13) and the Apollo 50th anniversary logo.
"We are still inspired by all of the Apollo missions and are excited to continue to work with NASA as they continue to explore the universe," SpaceX Director of Dragon Mission Management Jessica Jensen said in a prelaunch news conference July 24.
Learn more about CRS-18 and what's on board at: https://www.nasa.gov/sites/default/files/atoms/files/spacex_crs-18_mision_overview_high_res.pdf