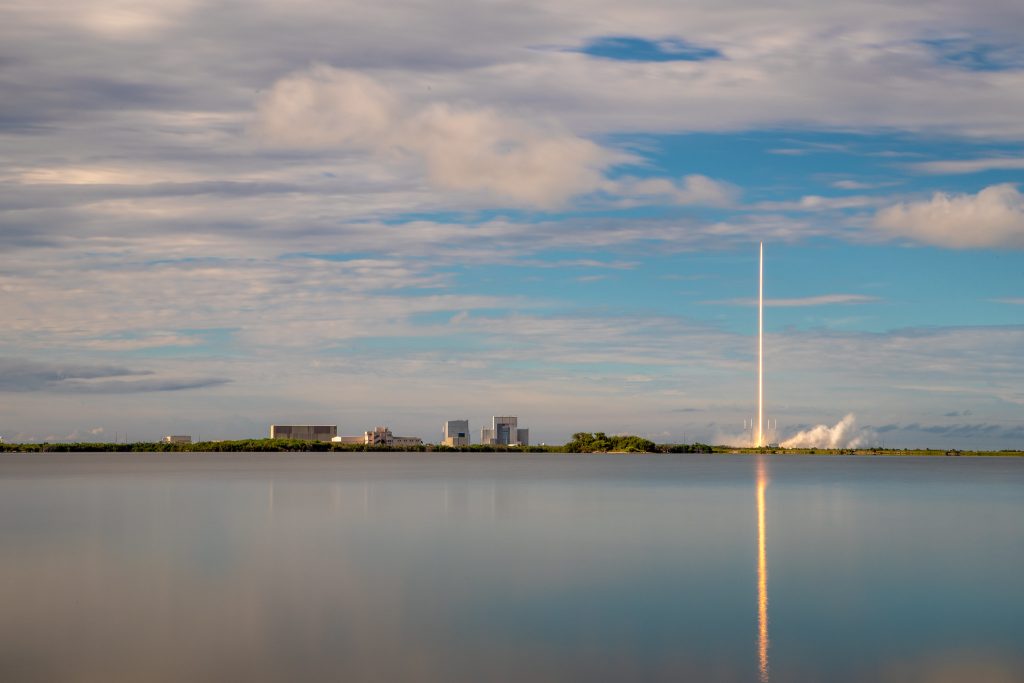 NASA's commercial cargo provider SpaceX is targeting 12:51 p.m. EST on Wednesday, Dec. 4, for the launch of its 19th resupply mission to the International Space Station. The uncrewed Dragon spacecraft will lift off atop a SpaceX Falcon 9 rocket from Space Launch Complex 40 at Cape Canaveral Air Force Station in Florida. Meteorologists with the U.S. Air Force 45th Space Wing predict a 90% chance of favorable weather conditions for launch, with the primary concern being wind at the time of liftoff.
The Dragon is filled with supplies and materials that will directly support dozens of science and research investigations aboard the orbiting laboratory. It also will carry the Japanese government's Hyperspectral Imager Suite (HISUI), a next-generation, hyperspectral Earth imaging system.
Follow live coverage of the CRS-19 mission and prelaunch events here on the blog, NASA TV and the agency's website:
1:30 p.m. Tuesday, Dec. 3 – NASA Social, What's on Board science briefing highlighting research taking place on CRS-19
4 p.m. Tuesday, Dec. 3 – Prelaunch news conference from Kennedy with representatives from the International Space Station Program Science Office, SpaceX and the U.S. Air Force 45th Space Wing
12:30 p.m. Wednesday, Dec. 4 – Launch countdown coverage begins
Learn more about station activities by following @space_station and @ISS_Research on Twitter as well as the ISS Facebook and ISS Instagram accounts.