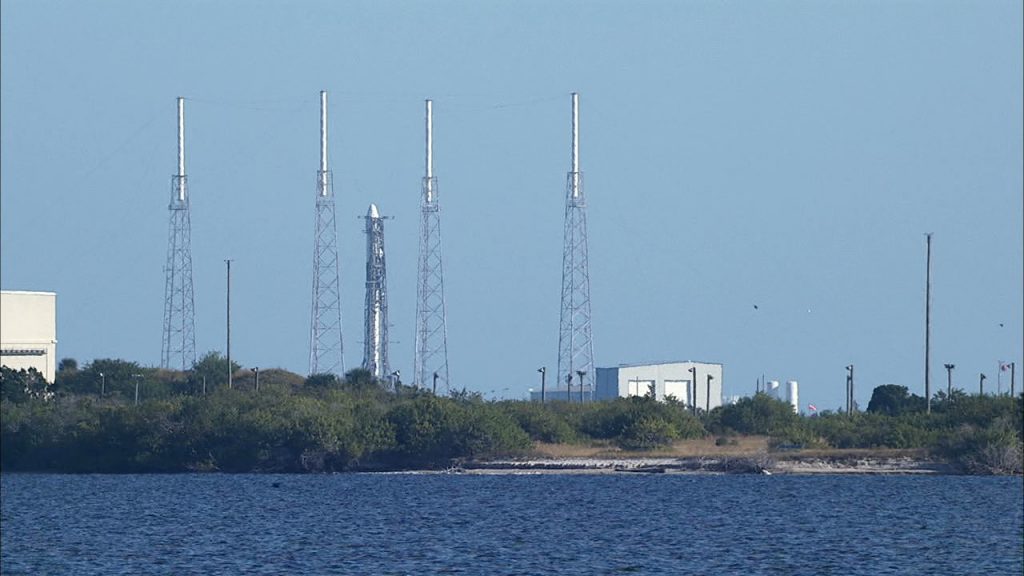 SpaceX is preparing for the second launch attempt of its 19th Commercial Resupply Services (CRS-19) mission to the International Space Station today at 12:29 p.m. EST. The company's Falcon 9 rocket and uncrewed Dragon spacecraft will lift off from Space Launch Complex 40 at Cape Canaveral Air Force Station in Florida.
SpaceX made the decision to call off the first launch attempt yesterday due to upper-altitude winds and high winds at sea, creating dangerous conditions around the drone ship "Of Course I Still Love You," which the rocket's first stage will attempt landing on following its separation from the rest of the launch vehicle.
Meteorologists with the U.S. Air Force 45th Space Wing are predicting an 90% chance of favorable weather conditions for today's launch. Join us here on the blog, as well as on NASA TV and the agency's website, for live launch countdown coverage, beginning at 12 p.m. EST.
The Dragon spacecraft that will deliver critical supplies, equipment and material to the space station on this mission first flew to the orbiting laboratory in 2014 on CRS-4, and then again on CRS-11, making it the first spacecraft that SpaceX reused for resupply missions. Now preparing to fly for a third time, the material it will carry on CRS-19 will directly support dozens of research investigations taking place in space. To learn more about some of those research experiments, visit: https://www.nasa.gov/mission_pages/station/research/news/spx19-research/