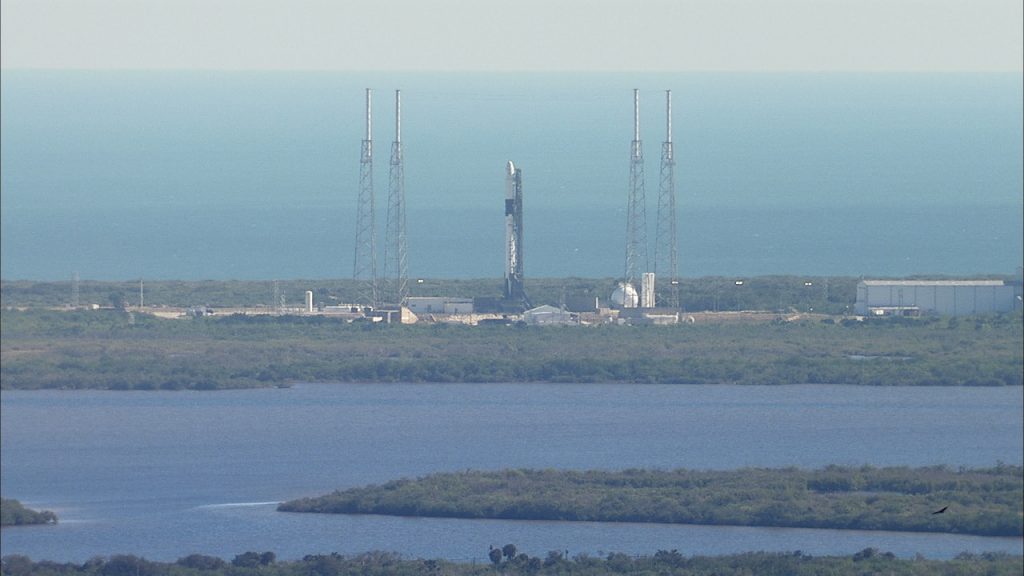 Launch preparations are underway, and everything is on track for the 12:29 p.m. EST launch of SpaceX's CRS-19 mission to the International Space Station from Space Launch Complex 40 at Cape Canaveral Air Force Station in Florida. By now, the rocket has been fueled with liquid oxygen and rocket-grade kerosene, referred to as RP-1 – this combination of propellant required by the Falcon 9's Merlin engines in order to run.
In just a few minutes, the Falcon 9's engines will begin to chill, preparing them for launch. Following this, the flight computer will run will run its prelaunch checks and the rocket's propellant tanks will be pressurized to flight pressure. At about T-45 seconds, the SpaceX launch director will verify "go" for launch.
Meteorologists with the U.S. Air Force 45th Space Wing are predicting a 90% chance of favorable weather conditions for liftoff. NASA TV and the agency's website continue to provide live coverage of the launch.
The CRS-19 mission will deliver critical supplies, equipment and material that will directly support dozens of science and research investigations in space. To learn more about this mission, visit: https://www.spacex.com/webcast