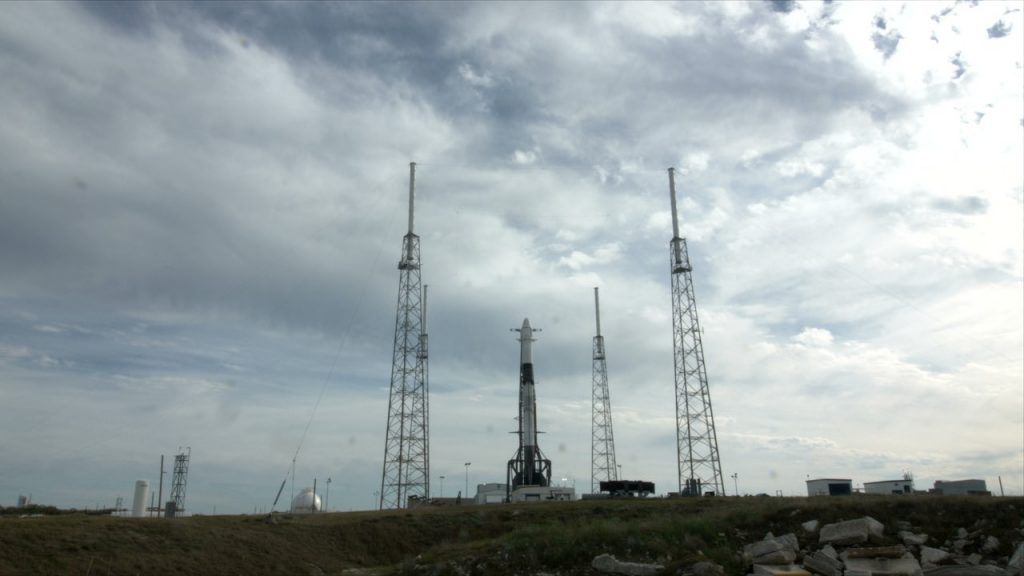 The rocket awaiting launch late this evening is the SpaceX Falcon 9, a two-stage vehicle topped by the company's uncrewed cargo Dragon spacecraft. This will be the Falcon 9 rocket's second flight. It previously flew on CRS-19 in December 2019. It is the Dragon cargo spacecraft's third trip to space, having flown previously in support of CRS-10 and CRS-16 missions. The Falcon 9 first stage is powered by nine Merlin engines that ignite at T-0. Its second stage has a single Merlin engine that takes over after separation of the first stage. Merlin engines, also built by SpaceX, run on a combination of cryogenic liquid oxygen and a refined kerosene fuel called RP-1.
Installed atop the rocket, the Dragon cargo spacecraft will deliver about 4,500 pounds of science investigations and cargo to the International Space Station. The Dragon offers a pressurized section as well as an unpressurized "trunk" section for additional cargo. Also located in the trunk are the spacecraft's power-producing solar arrays, which will open shortly after Dragon arrives in orbit.
This is SpaceX's 20th and final contract resupply mission under the first Commercial Resupply Services contract with NASA. It is also the last SpaceX CRS mission to use the Dragon 1 vehicle. Future missions under the CRS-2 contract will utilize the Dragon 2 spacecraft and will return to Earth with a water landing in the Atlantic Ocean.
Read more about the Falcon 9 rocket and the Dragon spacecraft.