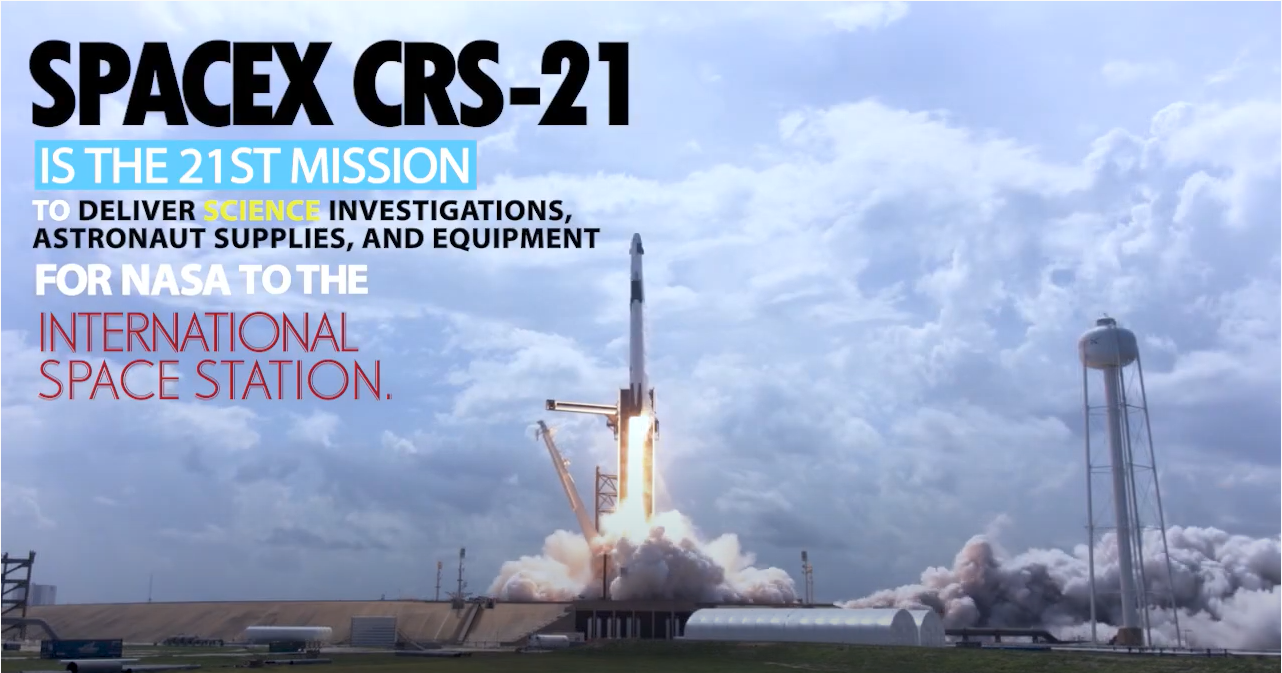 While this launch marks the first under SpaceX's second Commercial Resupply Services contract with NASA, the mission also brings many other firsts to the table:
CRS-21 will be the first to splash down in the Atlantic Ocean upon the uncrewed cargo Dragon's return to Earth
First time the crew access arm was used to load a cargo resupply mission
The first time there will be two Dragon spacecraft docked to the International Space Station (uncrewed cargo Dragon and the Crew-1 Dragon)
First automated docking to station for a SpaceX cargo resupply mission
First flight of SpaceX's upgraded cargo version of Dragon, which can carry more science payloads to and from the space station
With the upgraded Dragon spacecraft comes double the capacity for powered lockers that preserve science and research samples during transport to or from Earth. The CRS-1 Dragon had six lockers available, whereas the upgraded version of Dragon has 12.
The upgraded Dragon also provides the capability for science payloads to remain in the spacecraft for the full duration of the mission. While the spacecraft is docked at the orbiting laboratory during CRS-21, four powered payloads will reside in Dragon.