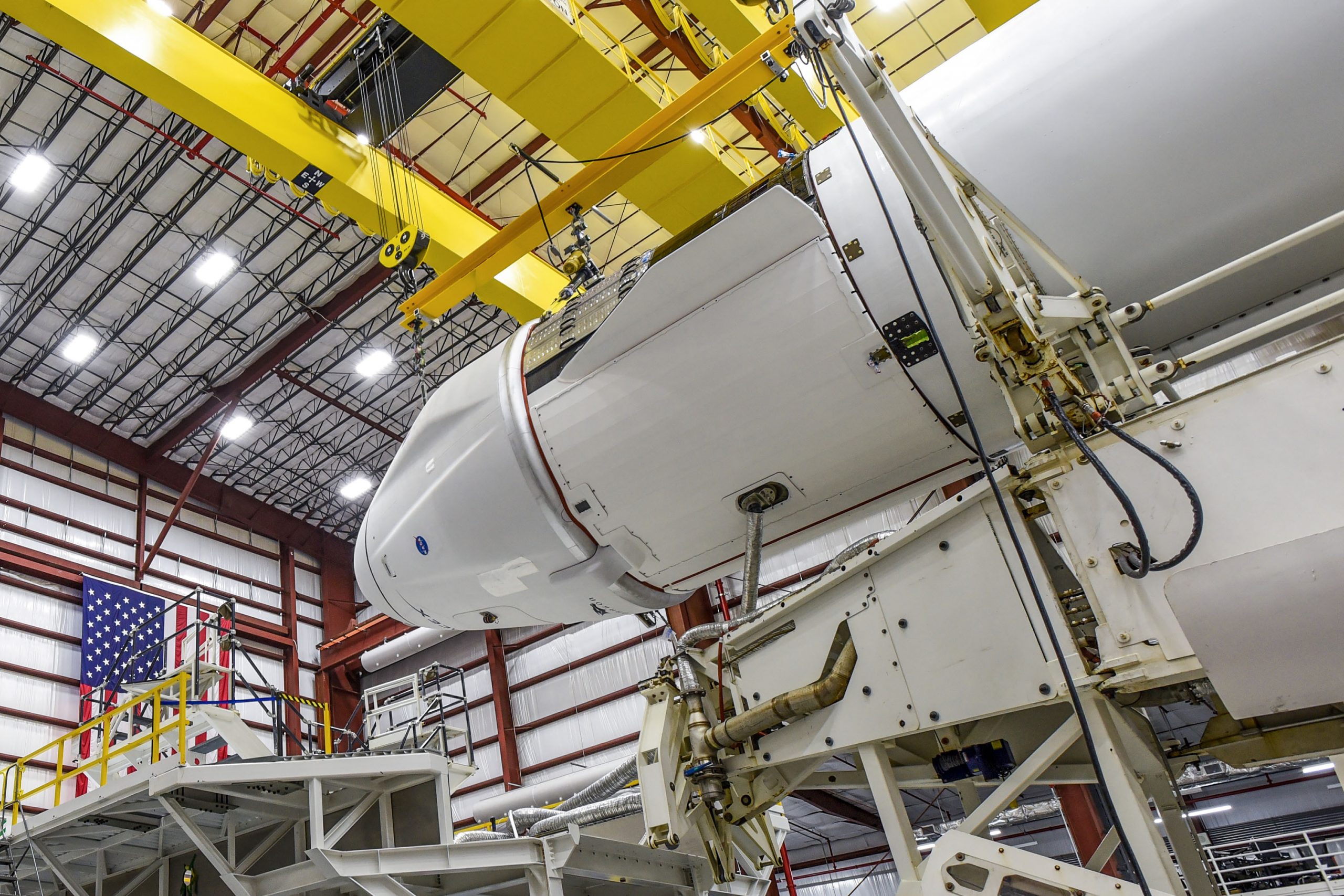 The SpaceX Dragon spacecraft that will fly on the company's 22nd commercial resupply services mission to the International Space Station is now ready for its journey to space. On Thursday, May 27, teams transported the spacecraft from SpaceX's processing facility at Cape Canaveral Space Force Station into the hangar at nearby Kennedy Space Center's Launch Complex 39A, where it was attached to the Falcon 9 rocket.
Today, June 1, the rocket – with Dragon atop – was rolled out to the launch pad, where it will be raised to a vertical position in preparation for launch. Liftoff of the Falcon 9 is scheduled for 1:29 p.m. EDT on Thursday, June 3. Packed with supplies and payloads bound for the orbiting laboratory, Dragon will deliver critical materials that will directly support dozens of the more than 250 science and research investigations that will occur during Expeditions 65 and 66.
Tune in to NASA TV or the agency's website for live coverage of prelaunch activities, beginning tomorrow at 11 a.m.