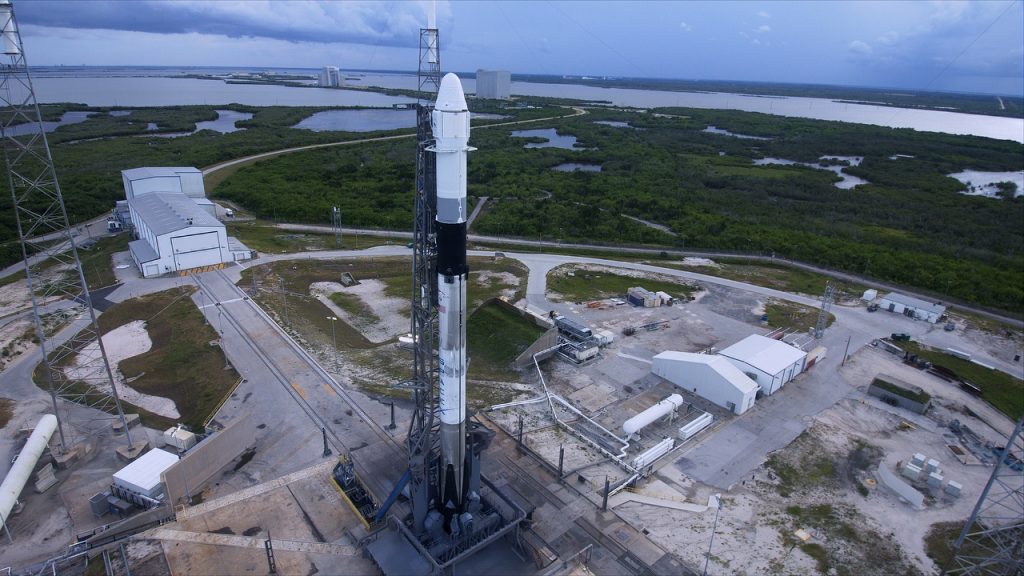 Launch preparations for SpaceX's CRS-18 mission are well underway as SpaceX proceeds to count down to a 6:24 p.m. EDT liftoff, just fifteen minutes away. Fueling of the Falcon 9 rocket is underway.
Weather continues to be a cause for concern, as meteorologists with the U.S. Air Force 45th Space Wing are now predicting a 10% chance of favorable weather conditions for liftoff. NASA TV and the agency's website continue to provide live countdown coverage.
CRS-18 will deliver about 5,000 pounds of supplies and critical materials that will directly support dozens of science and research investigations that will take place during Expedition 60 and beyond.
Learn more about station activities by following @space_station and @ISS_Research on Twitter as well as the ISS Facebook and ISS Instagram accounts.