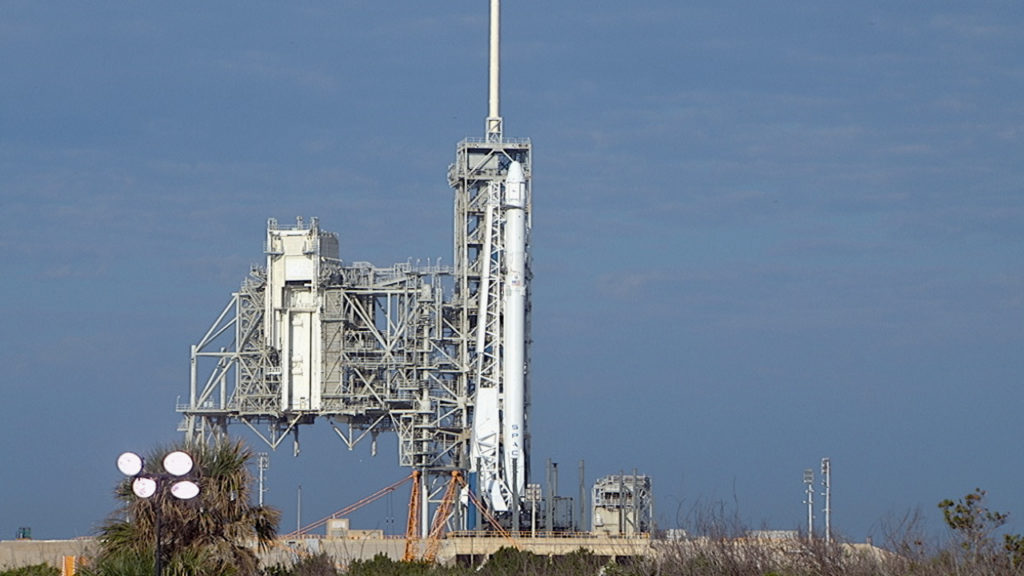 Welcome to our live coverage of the countdown and launch of the SpaceX CRS-10 mission to the International Space Station! Launch remains on track for 10:01 a.m. EST this morning from Launch Complex 39A here at NASA's Kennedy Space Center in Florida. The weather outlook continues to call for a 70 percent chance of acceptable conditions at launch time. You can tune in to NASA TV for commentary coverage as well, or watch it here on the blog.
The CRS-10 mission calls for an uncrewed SpaceX Dragon spacecraft carry about 5,500 pounds of science experiments and equipment along with crew supplies and other materials to the orbiting laboratory. Astronauts living in orbit will unload the Dragon once it reaches the station and then fill it with spent experiments and other gear no longer needed on the station.
After the launch team conducts a readiness poll, fueling will begin for the Falcon 9 rocket that will lift a Dragon spacecraft into orbit and on its way to the station. A refined kerosene called RP-1 will be pumped into the Falcon 9's fuel tanks first, then liquid oxygen will be loaded aboard in its own tanks.
The Falcon 9's Merlin engines – nine on the first stage – will burn a combination of the propellants to generate 1.7 million pounds of thrust at liftoff. A single Merlin engine that also burns kerosene and liquid oxygen will take over when the second stage separates about 2 1/2 minutes into the flight to push the Dragon into its proper orbit to catch up to the space station.