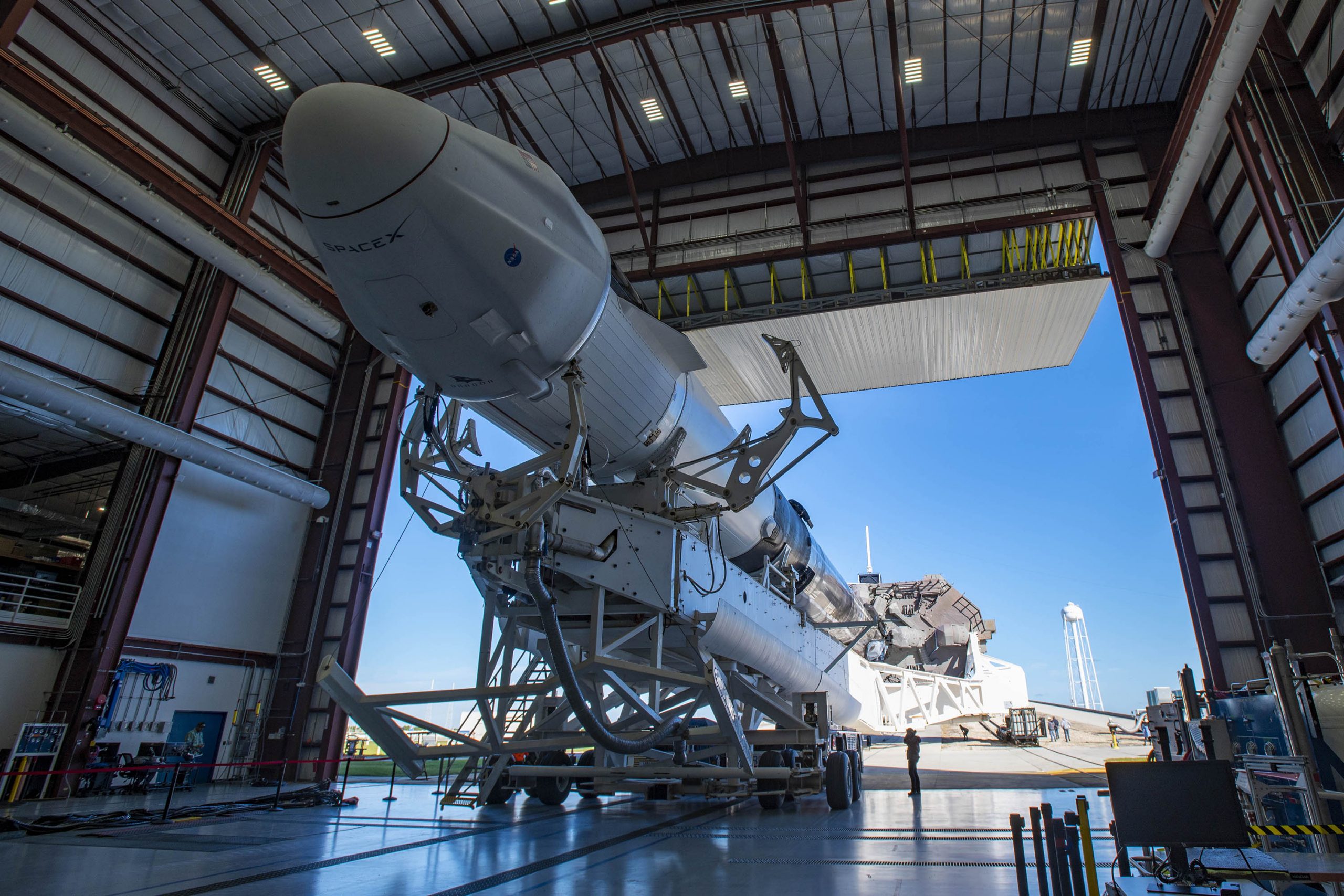 A SpaceX Falcon 9 rocket, topped with the upgraded version of the Cargo Dragon spacecraft, is seen inside the company's hangar at NASA's Kennedy Space Center in Florida on Dec. 2, 2020, prior to being rolled out to the launch pad in preparation for the CRS-21 launch. The rocket and spacecraft are slated to make the short journey to the pad later this afternoon.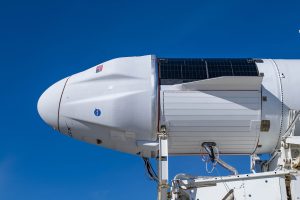 The first launch for SpaceX under NASA's second Commercial Resupply Services contract, CRS-21 is scheduled to lift off from Kennedy's Launch Complex 39A on Saturday, Dec. 5, at 11:39 a.m. EST. Weather officials with the U.S. Air Force 45th Space Wing predict a 40% chance of favorable weather conditions for liftoff, with primary concerns revolving around flight through precipitation, the cumulus cloud rule, and thick cloud layer rule.
The mission will deliver critical supplies and equipment to the International Space Station. Included in that delivery are materials for a variety of science experiments, including meteorite samples and microbes, 3D engineered heart tissues, and a tool being tested for quick and accurate blood analysis in microgravity.
Learn more about some of this mission's science and its payloads at: https://www.nasa.gov/mission_pages/station/research/news/spacex-21-research-highlights/