From: Kristyn Ecochard, NASA's Langley Research Center
Crewmembers are busy getting the B-200 King Air at NASA's Langley Research Center in Hampton, Va. ready for its first flight with Operation IceBridge.
The King Air will be carrying the Land Vegetation and Ice Sensor (LVIS) onboard for several weeks of science flights over the Arctic. LVIS is an instrument from NASA's Goddard Space Flight Center in Greenbelt, Md.
Engineers are uploading the instrument and other science equipment in preparation for a scheduled departure date of April 13.
IceBridge teams are already in Greenland conducting science flights onboard the P-3B based out of NASA's Wallops Flight Facility in Wallops Island, Va.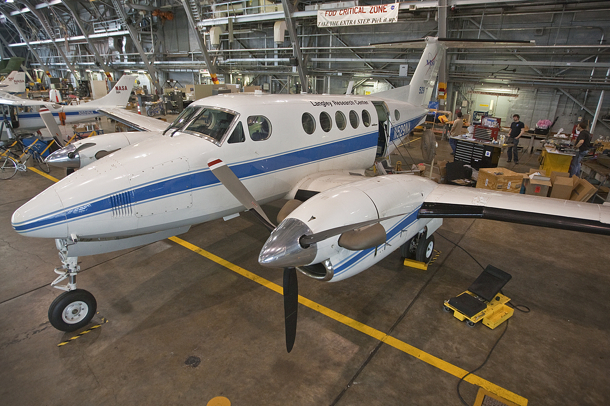 The B-200 King Air at NASA's Langley Research Center is a small plane that can get up to 35,000 feet. Credit:NASA/Sean Smith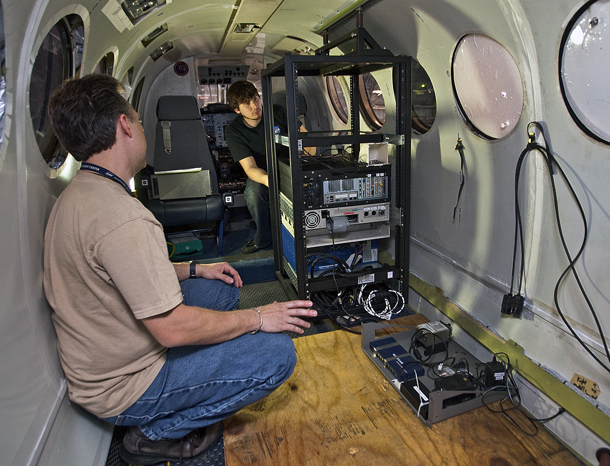 The King Air will only carry one instrument on its science flights over the Arctic: the Land Vegetation and Ice Sensor (LVIS) operated by NASA Goddard Space Flight Center's David Rabine and Shane Wake. Credit:NASA/Sean Smith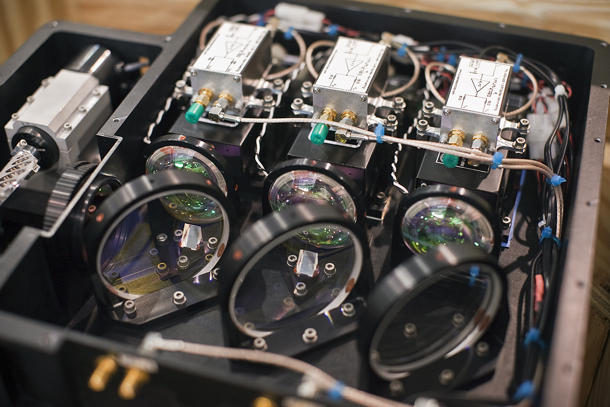 NASA Goddard Space Flight Center's Land Vegetation and Ice Sensor (LVIS) will map large areas of sea ice and glacier zones. Credit: NASA/Sean Smith