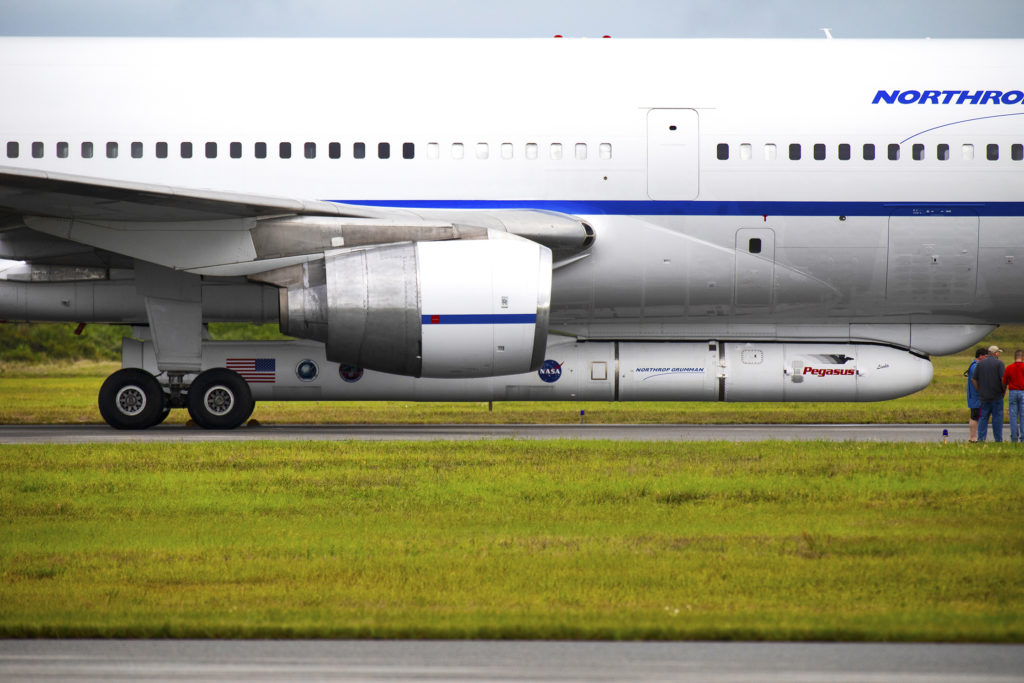 NASA and Northrop Grumman continue to prepare for the agency's Ionospheric Connection Explorer (ICON) launch and review data from Sunday's flight test and post flight testing. Currently, there is availability on the Eastern Range from Nov. 3-8. A launch date will be determined once the data review is complete.
For a launch on Nov. 3, the 90-minute launch window would open at 4 a.m. EDT. Due to daylight saving time ending on Sunday, Nov. 4, the launch window would open at 3 a.m. EST from Nov. 4 – 8.
The spacecraft will launch aboard a Northrop Grumman Pegasus XL rocket carried aloft by the L-1011 Stargazer aircraft taking off from the Skid Strip at Cape Canaveral Air Force Station in Florida.