By George Hale, IceBridge Science Outreach Coordinator, NASA Goddard Space Flight Center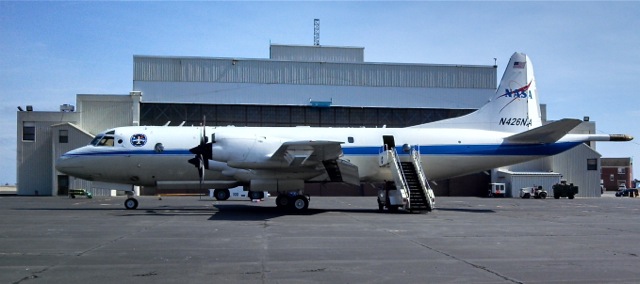 With IceBridge's Arctic campaign flights about to begin, scientists, instrument operators and aircraft experts have been hard at work preparing the NASA P-3 airborne laboratory for its long trip north. On Mar. 10, 2014, the P-3, carrying instruments and researchers, flew from NASA's Wallops Flight Facility in Virginia to Thule Air Base in northern Greenland.
NASA uses a fleet of research aircraft to study things like urban air quality, soil moisture and polar ice, meaning that these aircraft are in high demand. Planes go from one mission to the next with only a few weeks in between to remove the previous mission's instruments, perform regular maintenance and install equipment for the plane's next deployment.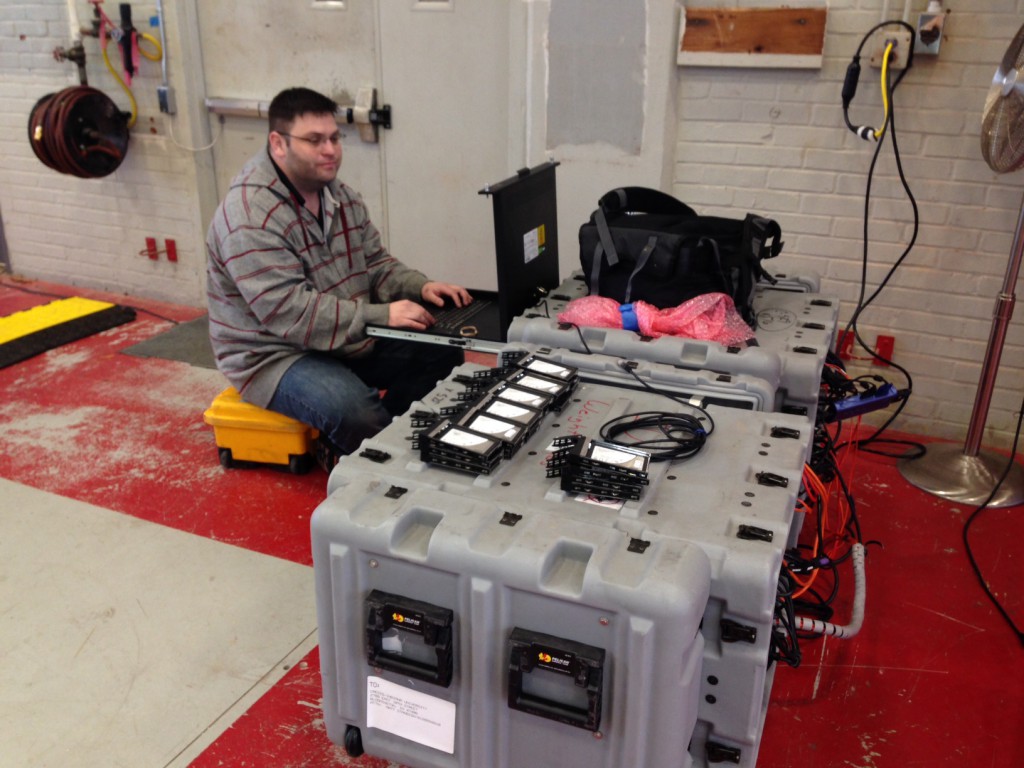 Removing the instruments gives aircraft technicians the room they need to work on the plane's engines, electronics and other equipment. Once they are finished, teams install instruments and equipment racks containing the computers and electronics needed to control them.
The moment of truth for this process is a successful test of aircraft and instruments. First, researchers check instruments and wiring on the ground. Once satisfied, the P-3 goes through a series of three check flights: an engineering check flight and two project check flights.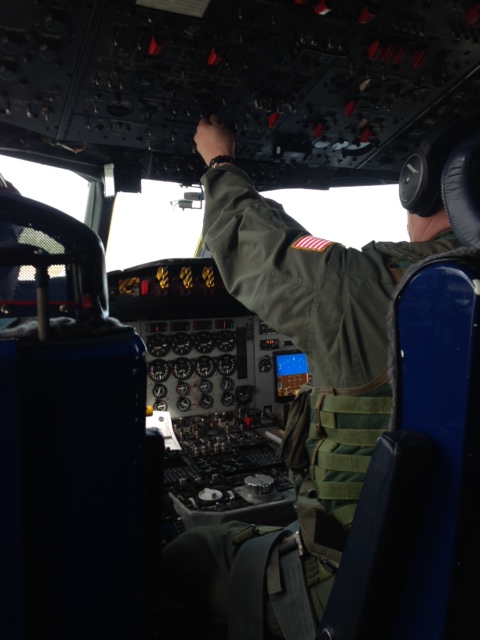 The first of these three is the engineering check flight, which took placed the morning of Mar. 6. On this flight, P-3 pilots and crew put the aircraft through its paces to make sure things are in proper working order. Later in the day, the P-3 took off again for the first project check flight, and flew along beaches on the Atlantic coast to test the aircraft's GPS gear and the Airborne Topographic Mapper instrument.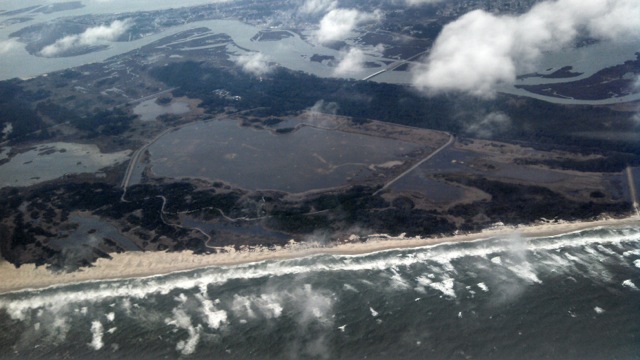 The next afternoon the IceBridge team took off again for the second project check flight to test the various radar instruments aboard the P-3. To carry this out the team flew south from Wallops and turned out to sea around Virginia Beach, heading for open water. The relatively flat surface of the Atlantic Ocean acts almost as a mirror for the radars, providing a good test environment. Also, by flying far off the coast, the team can test radars without the risk of interfering with electronics on the ground.
After completing these check flights, the team set out to pack their bags and rest before the flight to Greenland. Once leaving Wallops, the P-3 and the IceBridge team will spend the next 11 weeks in the Arctic, collecting valuable sea and land ice data before returning to the United States on May 23.