By George Hale, IceBridge Science Outreach Coordinator, NASA Goddard Space Flight Center

Before each IceBridge campaign, the mission's aircraft and instrument teams spend weeks getting the plane and all its scientific equipment ready for the research ahead. On Oct. 7 and 8, 2014, IceBridge put the finishing touches on those with two instrument check flights, designed to ensure that everything is in working order.
On Oct. 7, the NASA DC-8 took off from the NASA Armstrong Flight Research Center facility in Palmdale, California, and headed out over the Pacific Ocean for a five-hour flight to test the various radar instruments aboard.
The next day, the IceBridge team boarded the DC-8 for a second check flight, this time to test the laser altimeters, camera and gravity measuring instruments on board. To carry this out, the DC-8 flew repeatedly over one of the ramps at the Armstrong facility and over El Mirage, a dry lake bed in the Mojave Desert. The flat and light-colored surface of El Mirage makes it a good place to test how the laser altimeter will work on ice and snow.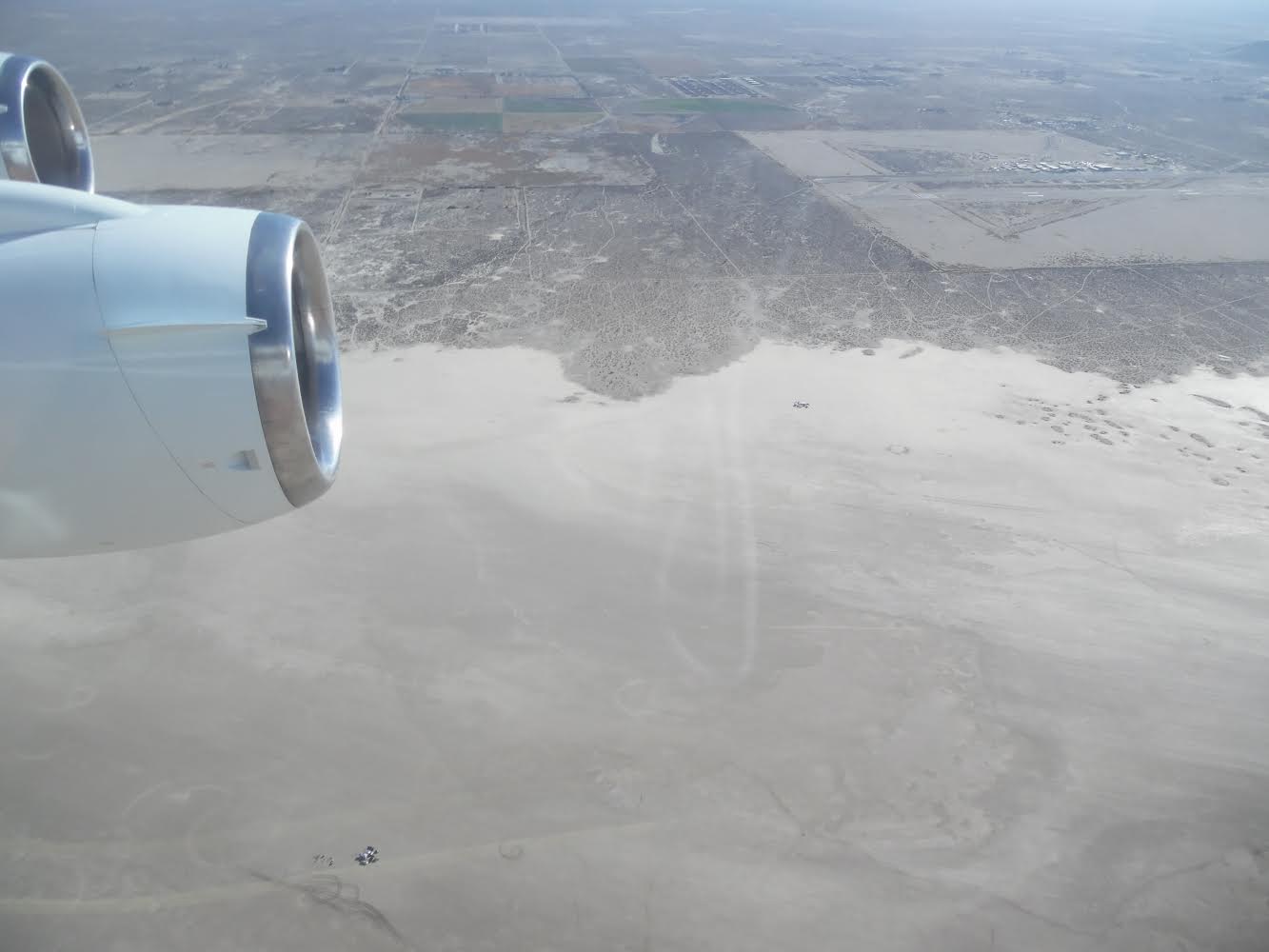 The IceBridge team will leave California on Oct. 12 and travel to Punta Arenas, Chile, where the mission will fly surveys of Antarctic land and sea ice through late November.