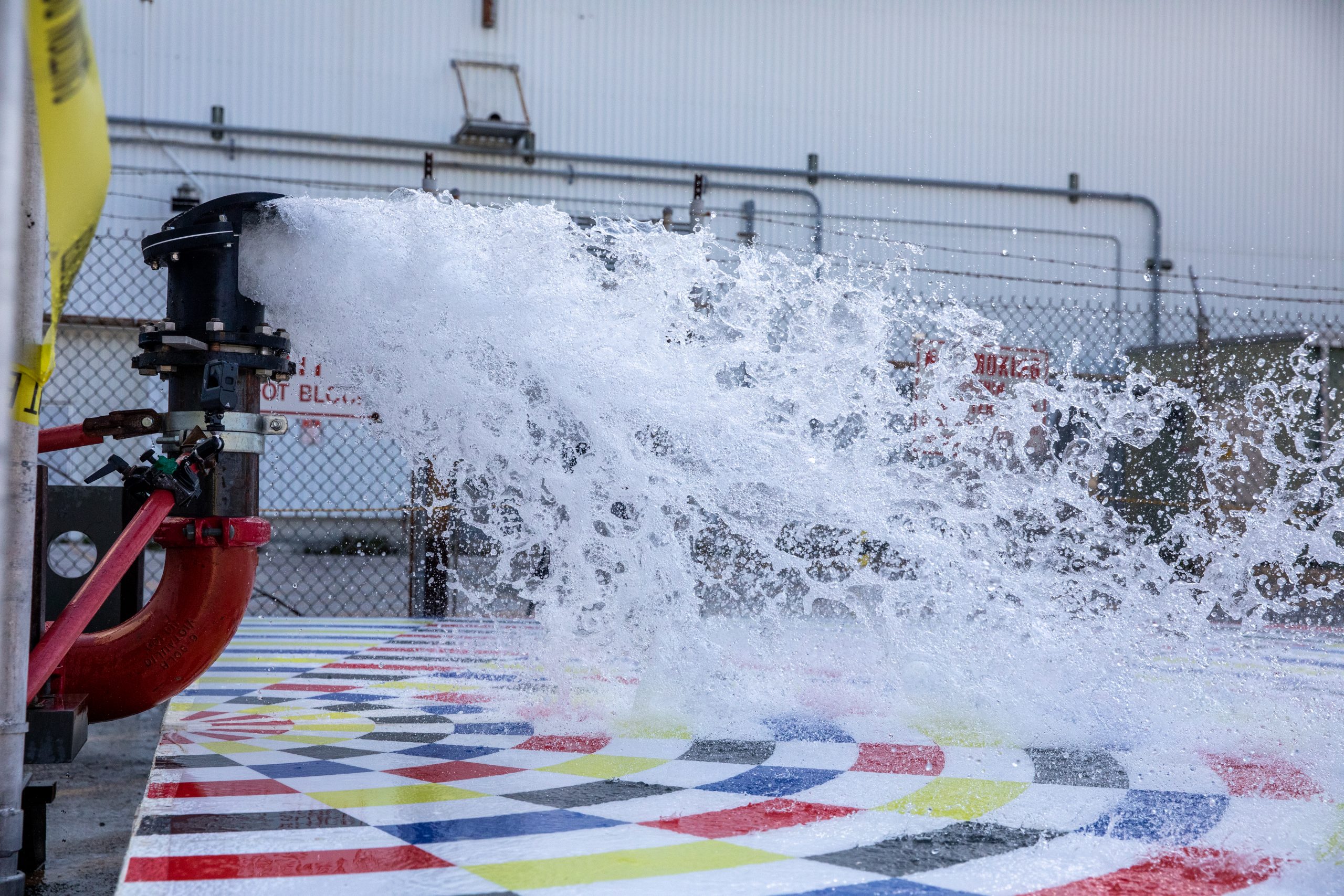 As NASA prepares for the uncrewed Artemis I test flight, teams at the agency's Kennedy Space Center are also hard at work getting ready for the Artemis II mission that will send astronauts on a trip around the Moon ahead of a crewed lunar landing.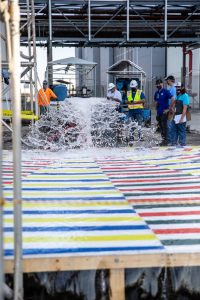 This includes assessing a new prototype "rainbird" system designed to protect the mobile launcher – as well as NASA's Space Launch System (SLS) – when the engines roar to life. The March 24 tests included running various water pressures through small-scale, 3D-printed nozzles to capture data that can be used to develop full-scale hardware.
The rainbirds will release enough water to fill 40 swimming pools in 40 seconds. This massive volume will help absorb the heat and energy when SLS, the most powerful rocket the agency has ever built, lifts off with the Orion spacecraft from Kennedy's Launch Pad 39B.
While upgraded rainbirds – large-scale water nozzles – have already been tested and installed on the mobile launcher for the Artemis I launch, Exploration Ground Systems (EGS) found room for improvement. This led teams from EGS and supporting contractors to start testing another prototype system to distribute water more evenly to maximize performance ahead of the Artemis II launch.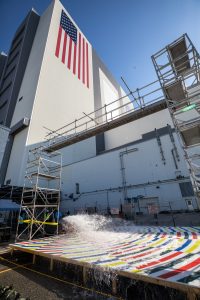 "By running our prototype through a range of pressures, we can simulate what each of the rainbirds will see on the mobile launcher on launch day and have a better understanding of how they will perform when we scale them back up to full size," said Dave Valletta, a design engineer at Kennedy working on the ignition overpressure protection and sound suppression (IOPSS) system.
A critical piece of the IOPSS system, the rainbird got its name decades ago when space shuttle developers noted that it looked like a garden sprayer.
"When we saw the pattern of the water discharge during the first test flow in the shuttle program, it reminded us of your common lawn sprinkler, only it did not rotate and was 100 times the size," said Jerry Smith, a design engineer for mechanical-fluid systems at Kennedy.
Once prototype testing is complete, allowing better prediction of future spray patterns, the team will move forward with designing a preferred concept. That concept will be built and installed on the mobile launcher to undergo verification and validation testing, where the newly installed nozzles will be fully integrated with the launch pad to ensure they work as expected.
"The confidence check gained from these tests will lead us to developing full-scale nozzles for the mobile launcher," said Gerald Patterson, IOPSS and fire suppression system operations engineer and test lead. "Once installed, they'll provide more efficient water distribution across the deck and, ultimately, better protection to ground systems, the SLS rocket, and its crew for Artemis II and beyond."