By George Hale, IceBridge Science Outreach Coordinator, NASA Goddard Space Flight Center 
On the morning of Apr. 15 the IceBridge team woke to blowing snow in Kangerlussuaq. The newly fallen snow made the ground a little slipperier than usual, forcing team members walking and driving to the airfield to take a little extra time. The blowing snow also limited visibility somewhat and led to a bit of ice buildup on the P-3, which presented the team with two problems.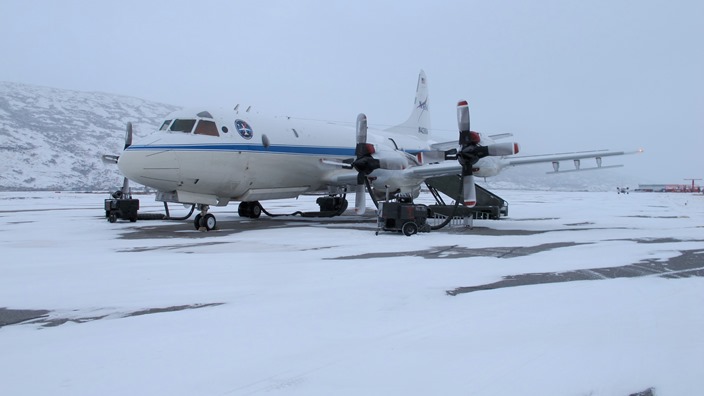 First and foremost, ice buildup on a plane is unsafe. So when icy conditions prevail, airport ground crews spray aircraft exteriors with either an anti-icing substance to prevent ice buildup, or a deicing agent to remove what has built up. Although necessary in those cases, these agents present a problem for IceBridge researchers.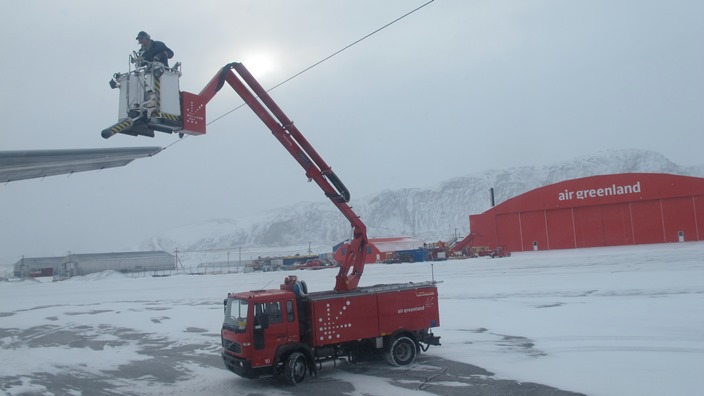 Small windows on the bottom of the plane allow the lasers and cameras the Airborne Topographic Mapper and Digital Mapping System instruments use to collect data. These instruments point down through windows in the bottom of the P-3's fuselage. The deicing agent left behind smudges up the windows, which can affect how these instruments perform.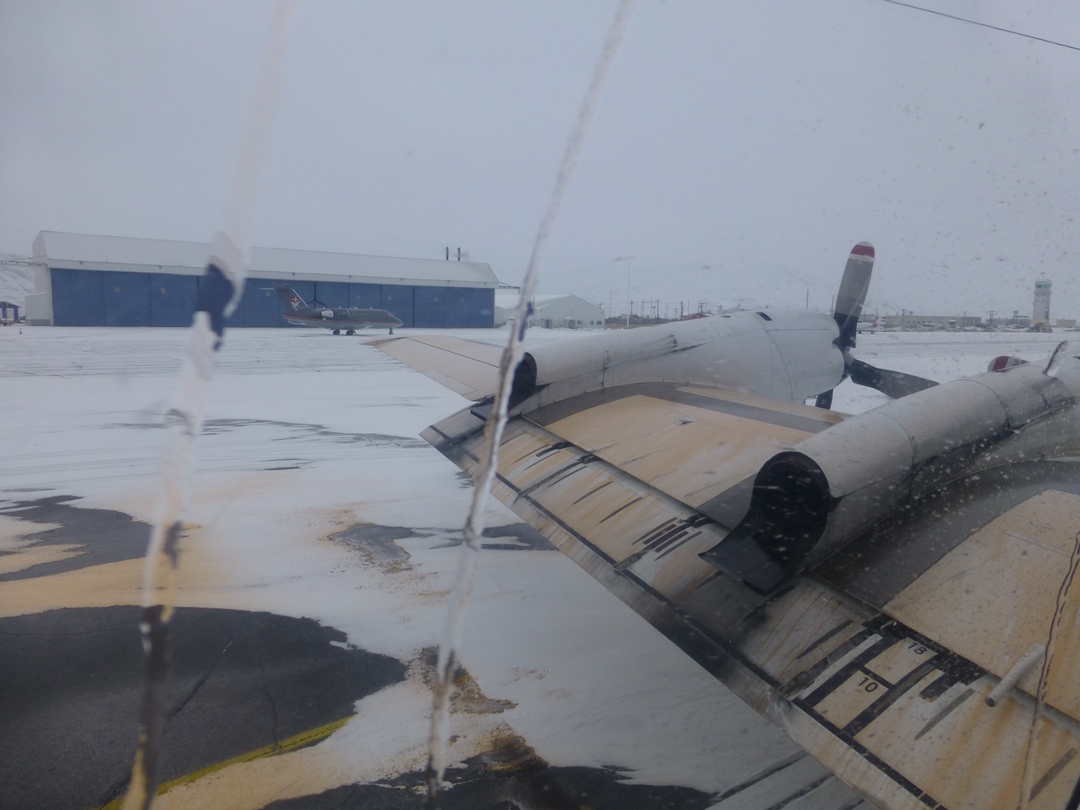 The solution to this problem was pretty simple however. Once the airport ground crew was finished deicing the P-3, instrument team members ventured outside into the blowing snow with towels to wipe the remaining fluid off of the windows. Once the windows were clean it was time for everyone to strap into their seats for takeoff.