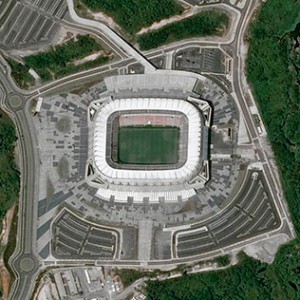 The United States plays Germany today in the World Cup and the viewership will not be limited to the Earthbound. The crew of the International Space Station is expected to tune in for the match.
Reid Wiseman kidded his colleagues in orbit that the stronger U.S. team spirit aboard the space station is a sign the U.S. will be stronger on the field too. "I believe we will win. It's two against one up here, so I think the U.S. chances are pretty good," Wiseman said during an in-flight interview with ESPN on June 24.
Wiseman says the crew already was checking its busy schedule for Thursday to see how they can fit in watching the game during what will be afternoon time for them. Read about the friendly rivalry between American and German station crew members here.