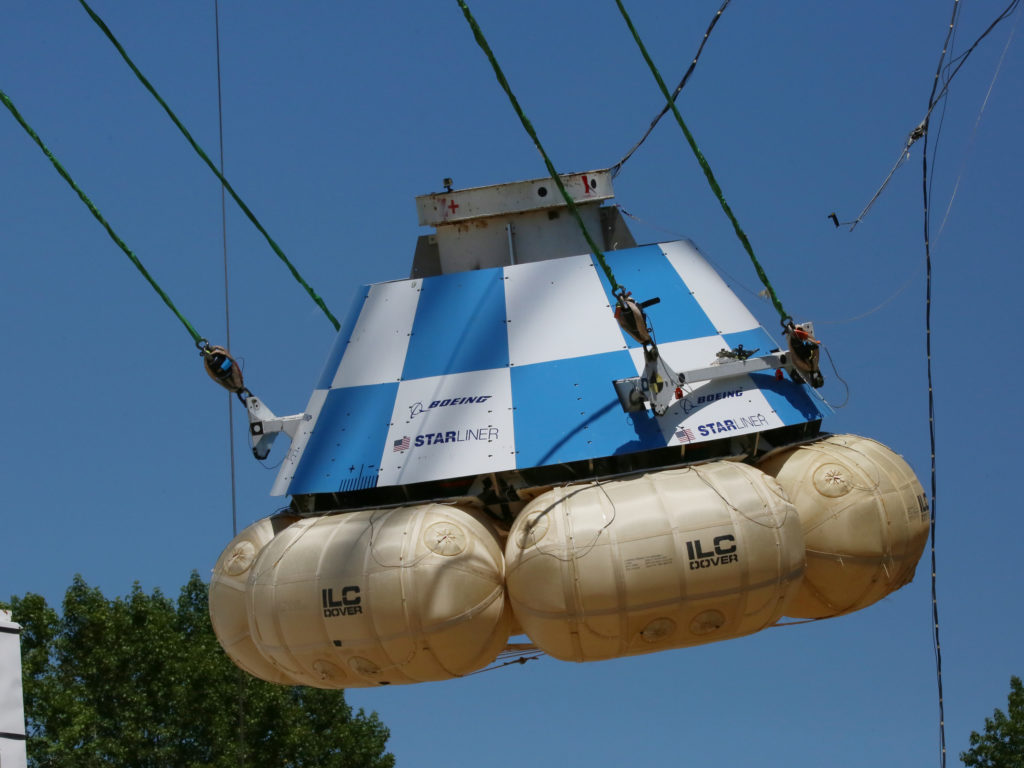 At NASA's Langley Research Center in Hampton, Virginia, a mock-up of the Boeing Starliner spacecraft has endured a series of land landing qualification tests to simulate what the actual spacecraft and crew members may experience while returning to Earth from space.
The Starliner is being developed in collaboration with NASA's Commercial Crew Program. Along with SpaceX's Crew Dragon, the spacecraft is part of the agency's effort to return America's capability to launch astronauts from Florida's Space Coast to the International Space Station, or ISS.
The team recently kicked off a new series of land landing tests, which is designed to measure the vehicle's airbag systems and how the crew responds to land landing scenarios.
"The accommodations inside the test article have become incrementally more flight-like throughout our test campaign," said Boeing test engineer Preston Ferguson. "And the test dummies simulating crew members are very sophisticated, allowing us to identify responses through instrumentation on the head, neck and lumbar areas."
The capsule – designed for landing on land, making it reusable up to ten times with a six-month turnaround time between launches – can accommodate up to five passengers to and from the space station. For NASA missions to station, the Starliner will carry up to four astronauts and about 220 pounds of cargo."
"The first test series verified that the vehicle would be stable in all landing conditions," said Richard Boitnott, Langley project test engineer. "We are constantly reaching higher levels of fidelity with our testing, and have flight-representative parts in critical locations."
Read the full story here.
Save