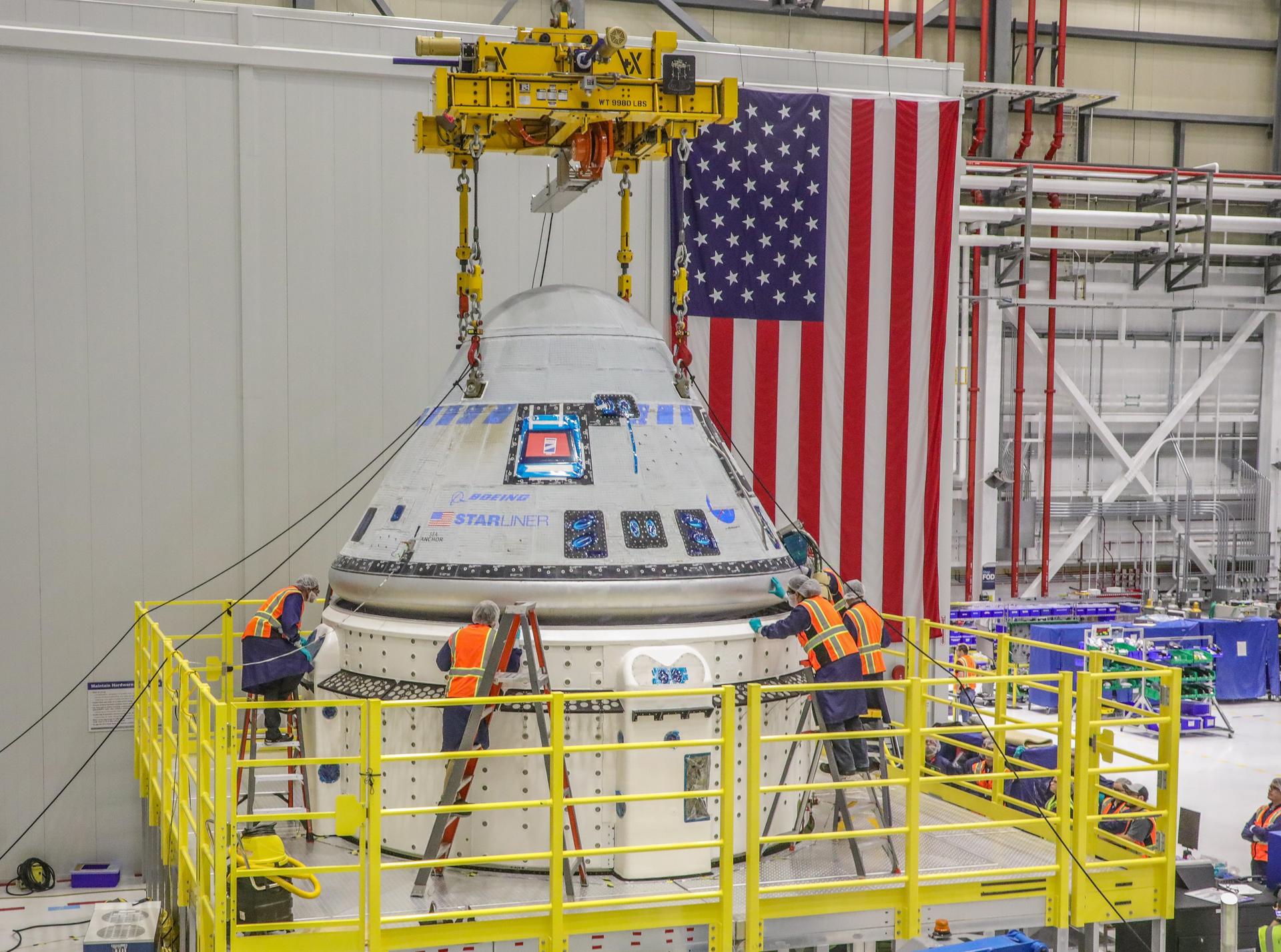 NASA and Boeing now are targeting no earlier than Friday, July 21, for the agency's Boeing Crew Flight Test (CFT) to the International Space Station, pending coordination for the U.S Eastern Range availability.
The new target date provides NASA and Boeing the necessary time to complete subsystem verification testing and close out test flight certification products and aligns with the space station manifest and range launch opportunities.
The goal of CFT is to test the end-to-end capabilities of the Starliner system with crew onboard, including the United Launch Alliance Atlas V rocket, from prelaunch to docking and undocking to landing and recovery. Following a successful test flight, Boeing will work to finalize operational readiness for its post-certification missions and NASA will begin the final process of certifying the Starliner spacecraft and systems for regular, crewed missions to the space station.
Certification Process
Approximately 90% of the certification products required for the flight test are complete. NASA and Boeing anticipate closure on remaining CFT certification products this spring after ongoing verification testing of several subsystems is complete, including testing on the spacecraft's backup manual flight mode for added redundancy in cases of emergency.
Starliner Status
The Starliner spacecraft build is complete. The team is now working through final interior closeouts of the spacecraft and wrapping up integrated testing. The loading of cargo apart from some late-stow items also is complete. The next major hardware milestones are specific to the launch campaign timeline, such as spacecraft fueling and rolling out to the launch site.
Atlas V Status
NASA completed its rocket readiness assessment, which evaluates all CFT launch vehicle segment flight critical items prior to integration activities. All rocket hardware is at Cape Canaveral Space Force Station in Florida, awaiting processing ahead of rocket stacking at the launch site.
Crew Readiness
The NASA astronauts who will fly on CFT recently completed the critical Crew Equipment Interface Test. Conducted in two parts during February and March, the test allowed astronauts to perform hands-on training with the tools, equipment and hardware they will use on orbit. In the first part, they worked with the Starliner team to perform in-cabin checkouts, including adjusting the spacecraft seats, inspecting spacecraft interfaces, examining cargo, and conducting floor panel and side hatch operations. The second part of the test included the astronauts maneuvering inside the cabin with cargo installed in the spacecraft.
For more details, listen to an audio replay of the March 29 media teleconference on NASA's Boeing Crew Flight Test.
Find out more about NASA's Commercial Crew Program at: