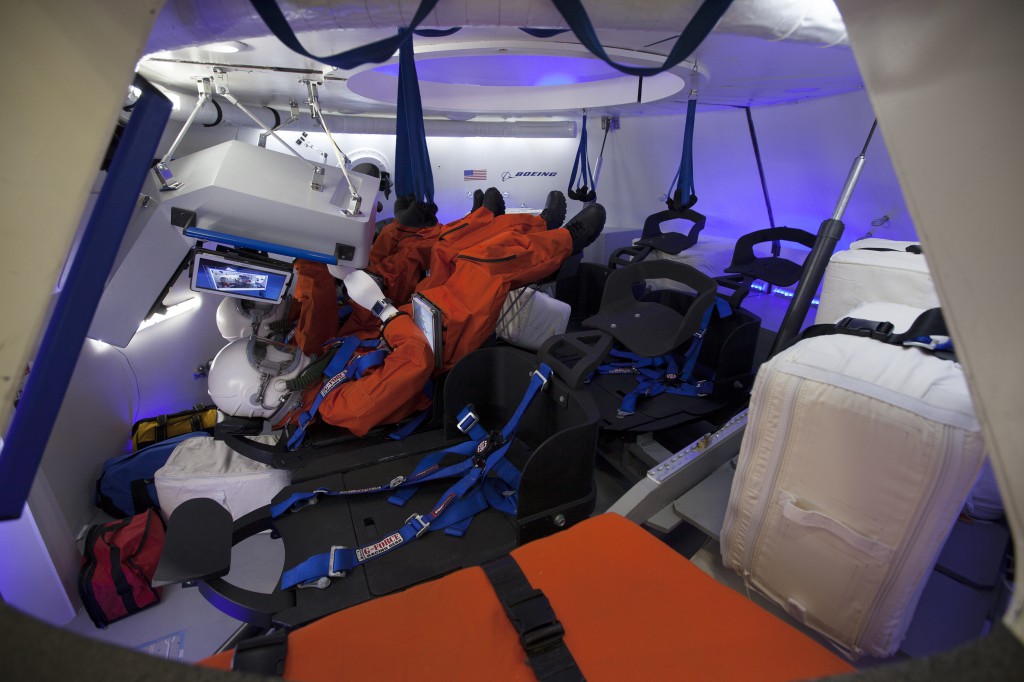 The Atlas V that will launch the first CST-100 flight test – uncrewed – will be the 76th mission for the Altas V family. The first flight test with a test pilot and astronaut aboard will fly on the 80th Atlas V mission. Both missions have been placed on the United Launch Alliance manifest.
Boeing plans these two flight tests for its CST-100 vehicle in addition to extensive component and systems testing already completed in the development program.
Work to build the Crew Access Tower at Space Launch Complex 41 at Cape Canaveral Air Force Station in Florida is already underway. The tower is needed to meet the requirements of a human-rated launch pad.
The CST-100 will conduct a pad abort test in early 2017 to show the effectiveness of the spacecraft's launch abort system or LAS.
A flight test completing a full orbital mission profile will be flown in mid-2017, with the CST-100 flying on an Atlas V into space.
Mid 2017 is also the timeframe for the flight test that will include a Boeing test pilot and an astronaut. The spacecraft will visit the station in a demonstration of the complete crew transportation system.