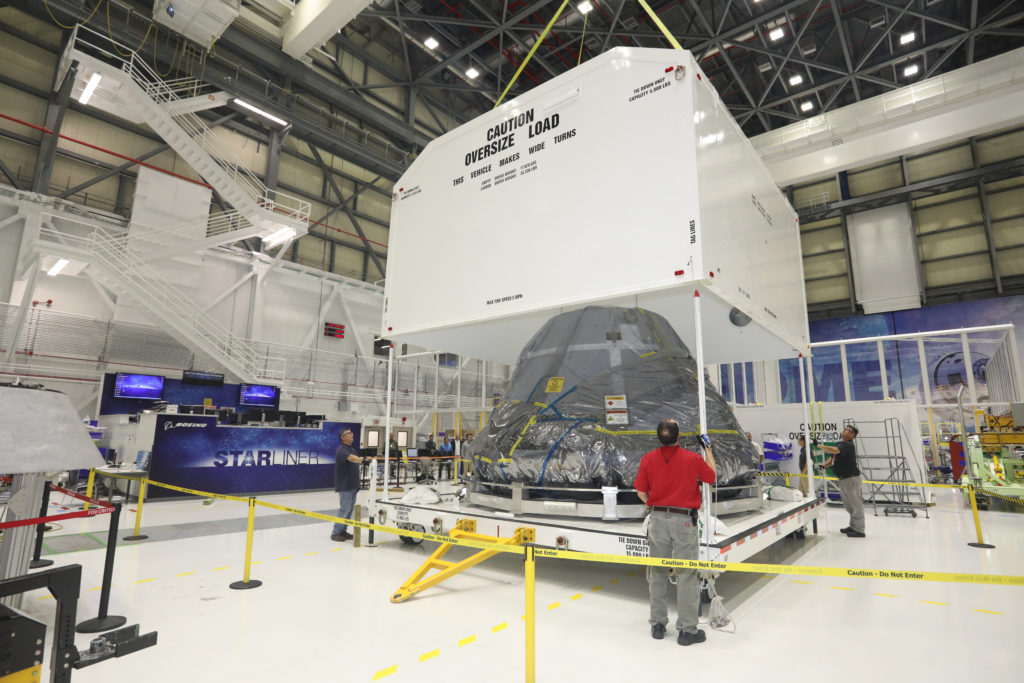 The Boeing CST-100 Starliner spacecraft destined to fly astronauts to the International Space Station for Boeing's Crew Flight Test (CFT) as part of NASA's Commercial Crew Program is ready to undergo a series of flight-like simulations similar to the actual environments the spacecraft will experience during different stages of flight.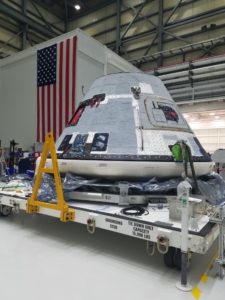 The spacecraft recently arrived at the company's facilities in El Segundo, California for the series of tests. In order to ship the spacecraft, technicians painstakingly prepared and secured Starliner inside its shipping container on Nov. 12, before the spacecraft completed its 10-day, cross-country trip.
Now, Starliner will begin the test campaign wherein acoustic and vibration testing will simulate the environment during launch and ascent, thermal vacuum testing will expose Starliner to the extreme heat and cold it will experience in orbit, and electromagnetic interference/electromagnetic compatibility testing will make sure that those signals or radiation do not interfere with operations on Starliner or with sensitive equipment on station. The series of tests are expected to last about three months.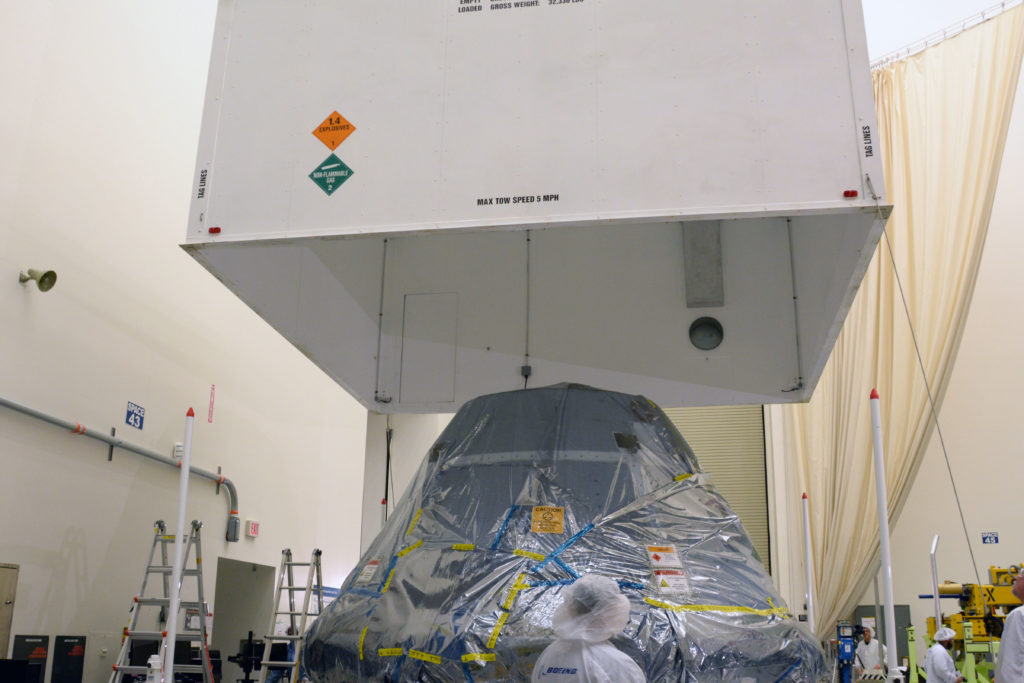 The company's CFT is targeted for August 2019, and will be Starliner's first flight with crew onboard. Following the CFT, Boeing will refurbish the spacecraft for regular crewed missions to the space station.
During these environmental tests, Boeing also expects to complete production in its Florida factory on the Starliner to be flown in the company's uncrewed Orbital Flight Test, targeted for March 2019.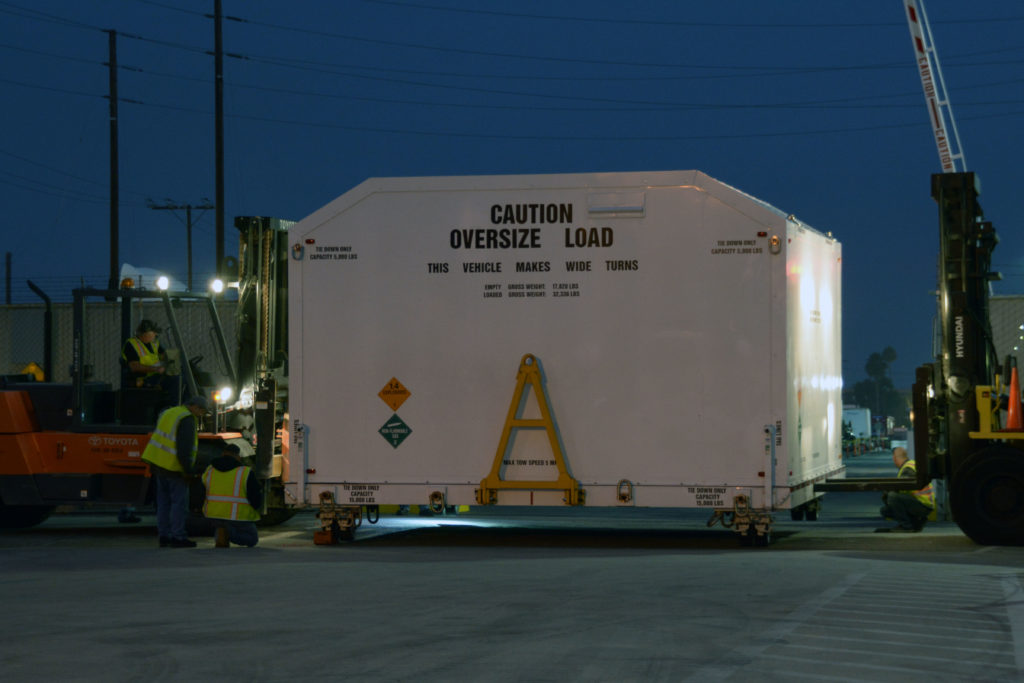 Boeing is developing the Starliner spacecraft as part of NASA's Commercial Crew Program. The spacecraft will launch on a United Launch Alliance Atlas V rocket from Space Launch Complex 41 on Cape Canaveral Air Force Station in Florida.