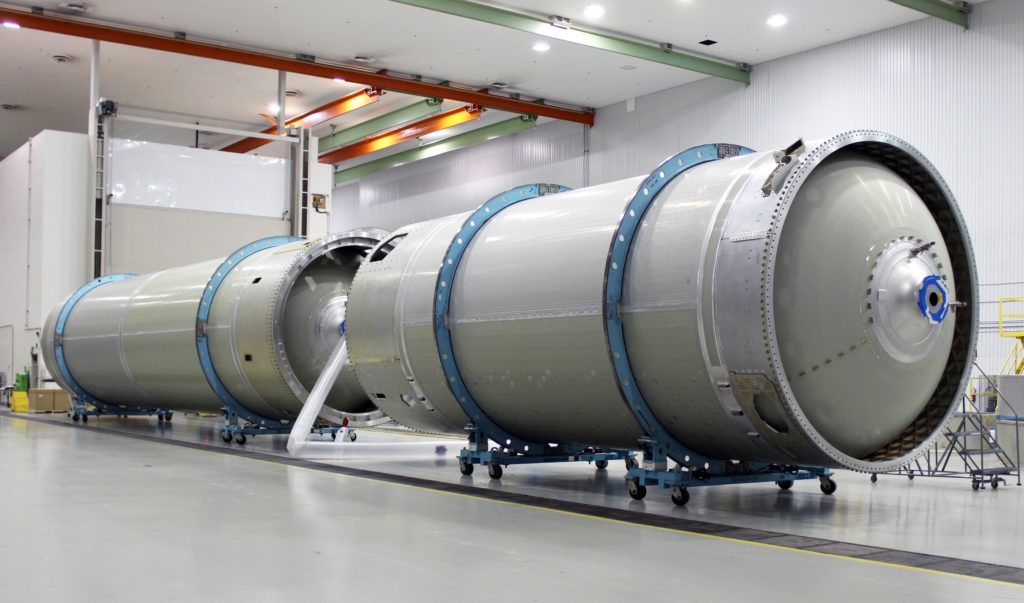 The Atlas V rocket that will launch Boeing's CST-100 Starliner spacecraft for the company's uncrewed Orbital Flight Test for NASA's Commercial Crew Program is coming together inside a United Launch Alliance facility in Decatur, Alabama.
The uncrewed Orbital Flight Test is intended to prove the design of the integrated space system prior to the Crew Flight Test. These events are part of NASA's required certification process as the company works to regularly fly astronauts to and from the International Space Station. Boeing and United Launch Alliance have begun conducting integrated reviews of components, software and systems along with decades of Atlas data to ensure integrated vehicle test simulations are similar to real-life conditions during missions. Starliners for the uncrewed and crew test flights, including for the pad abort test, are in various stages of production and testing.
NASA's Commercial Crew Program is working with private companies, Boeing and SpaceX, as they each develop unique systems to fly astronauts for the agency to and from the space station. SpaceX is developing the Crew Dragon, or Dragon 2, spacecraft to launch on a Falcon 9 rocket from Launch Complex 39A at NASA's Kennedy Space Center in Florida. Boeing's Starliner will liftoff on the United Launch Alliance Atlas V rocket from Space Launch Complex 41 at Cape Canaveral Air Force Station in Florida.