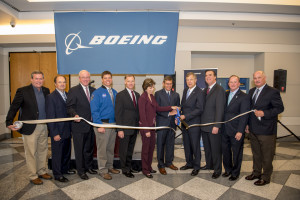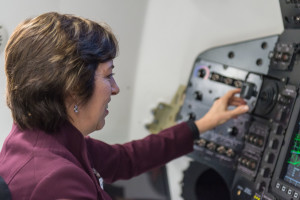 Astronauts, engineers and trainers are expected to learn how to fly and operate Boeing's Starliner spacecraft prior to launch inside a new training facility dedicated to the spacecraft now in development in partnership with NASA's Commercial Crew Program. Called the Space Training, Analysis and Review facility, or STAR, the building opened June 21 a few miles from NASA's Johnson Space Center in Houston, training home of NASA's astronaut corps as well as mission control.
The STAR facility will be used in concert with other simulators that Boeing will base at Johnson. The simulators built to incorporate various aspects of launch, mission and landing will be used to train teams of astronauts and spaceflight specialists for flight tests and eventually operational missions to the International Space Station. The simulators also will be connected to training consoles at Mission Control to allow fully integrated simulations for the crew and flight controllers. Such simulations are valuable because expose crews and designers to a wide variety of experiences.
"As a pilot, nothing beats being in a simulator and getting hands-on training to fly a vehicle," said former space shuttle commander Chris Ferguson, now deputy program manager and director of Crew and Mission Operations for Boeing's Commercial Crew Program.