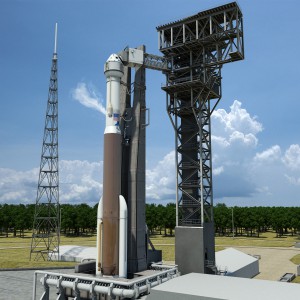 Boeing has successfully completed the final milestone of its Commercial Crew Integrated Capability (CCiCap) Space Act Agreement with NASA. The work and testing completed under the agreement resulted in significant maturation of Boeing's crew transportation system, including the CST-100 spacecraft and Atlas V rocket.
NASA in July approved the Critical Design Review Board milestone for Boeing's crew transportation system, confirming the detailed designs and plans for test and evaluation form a satisfactory basis to proceed with full-scale fabrication, assembly, integration and testing. It is the culmination of four years of development work by Boeing beginning when the company partnered with NASA during the first round of agreements to develop commercial crew transportation systems. To get to this point, extensive spacecraft subsystem, systems, and integrated vehicle design work has been performed, along with extensive component and wind tunnel testing.
Read more details here.