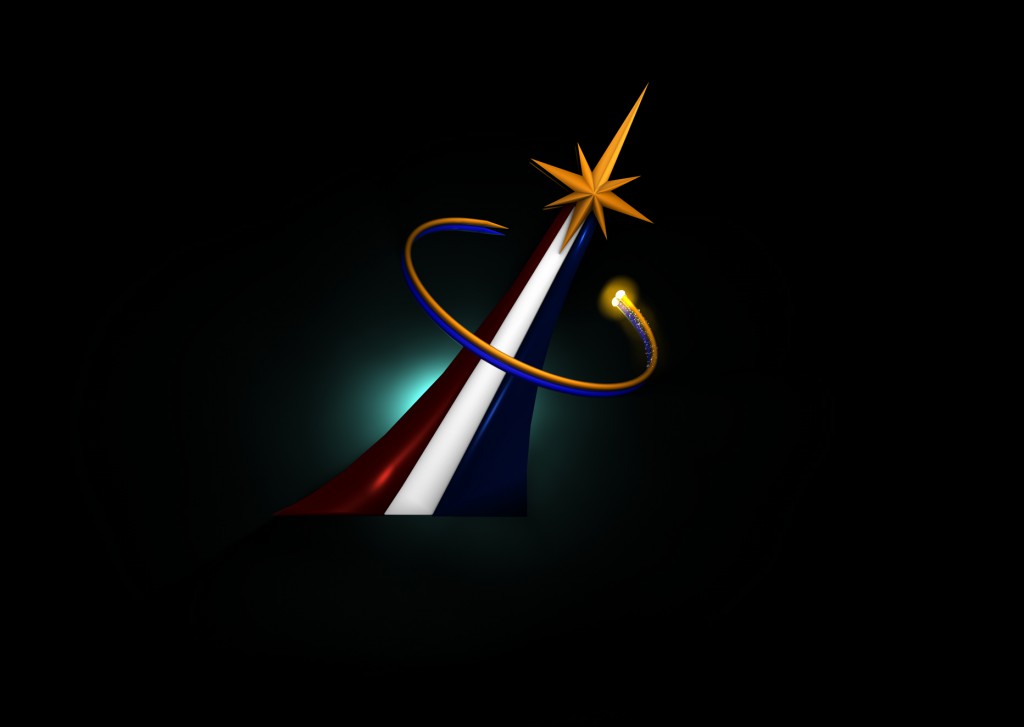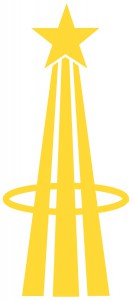 We always get asked what our Commercial Crew logo means, so here's a little bit of detail about the stylized swoosh and star that means so much to us here. The central design was inspired by the astronaut symbol of three lines converging at a point topped by a star and unified by a circle representing the goal of putting an astronaut into orbit, shown on the right.
For Commercial Crew, we brought the three lines together but gave them different colors – red, white and blue for America – and leaned the whole arrangement to the right to represent moving into the bright future of a stylized spacecraft represented by the star. The three lines also represent NASA working together with the American aerospace industry to accomplish the common goal of safely and cost-effectively launching astronauts into Earth orbit. We also retained a semi-circle representing orbital spaceflights, but we made it into two concentric partial circles that produce a pair of C's for Commercial Crew.
It takes teamwork on a lot of levels to meet substantial goals and the logo was the result of a lot of hard work by Commercial Crew engineer Jon Cowart along with Carol Scott and Mike Sterling who took the time to get the feel just right. They created imagery we could all take pride in and something that would reflect America's space-faring accomplishments and ambitions.