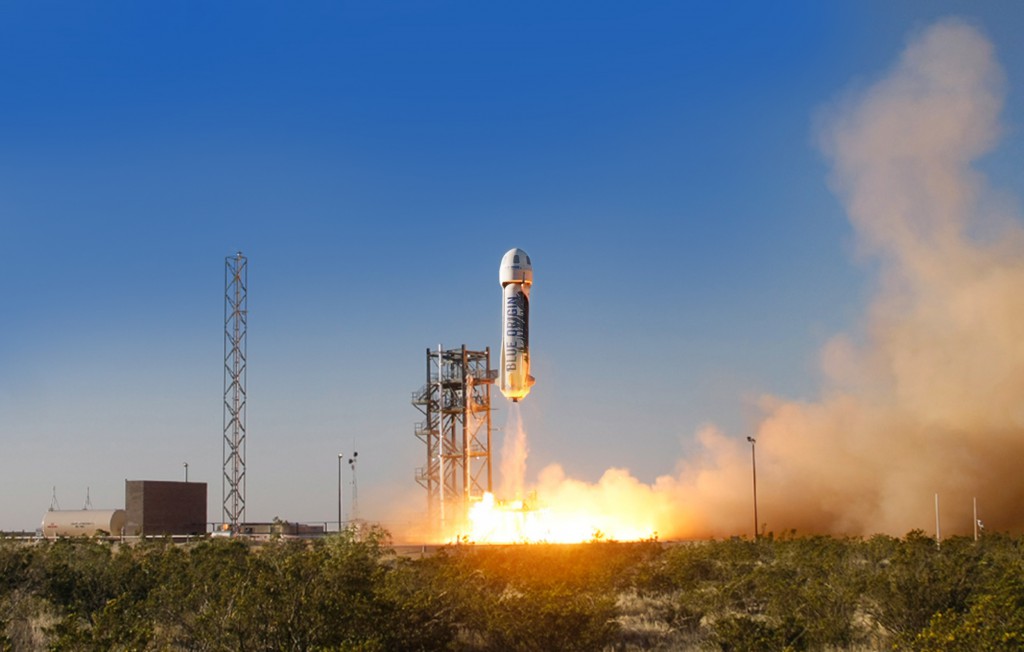 NASA's Commercial Crew Program sends a hearty congratulations to Blue Origin today after the company performed its first developmental flight test of the New Shepard spacecraft and booster! The flight test saw the prototype spacecraft soar to 307,000 feet above West Texas on Wednesday before the spacecraft separated and parachuted back to the ground. Blue Origin, the company behind the spacecraft, booster and the new BE-3 liquid-fueled, cryogenic engine, worked with Commercial Crew early in the development of the vehicle and rocket engine though NASA did not have a hand in this flight test.
Company founder Jeff Bezos released a statement about the flight:
"Today we flew the first developmental test flight of our New Shepard space vehicle. Our 110,000-lbf thrust liquid hydrogen, liquid oxygen BE-3 engine worked flawlessly, powering New Shepard through Mach 3 to its planned test altitude of 307,000 feet. Guidance, navigation and control was nominal throughout max Q and all of ascent. The in-space separation of the crew capsule from the propulsion module was perfect. Any astronauts on board would have had a very nice journey into space and a smooth return."
Read his full statement here.