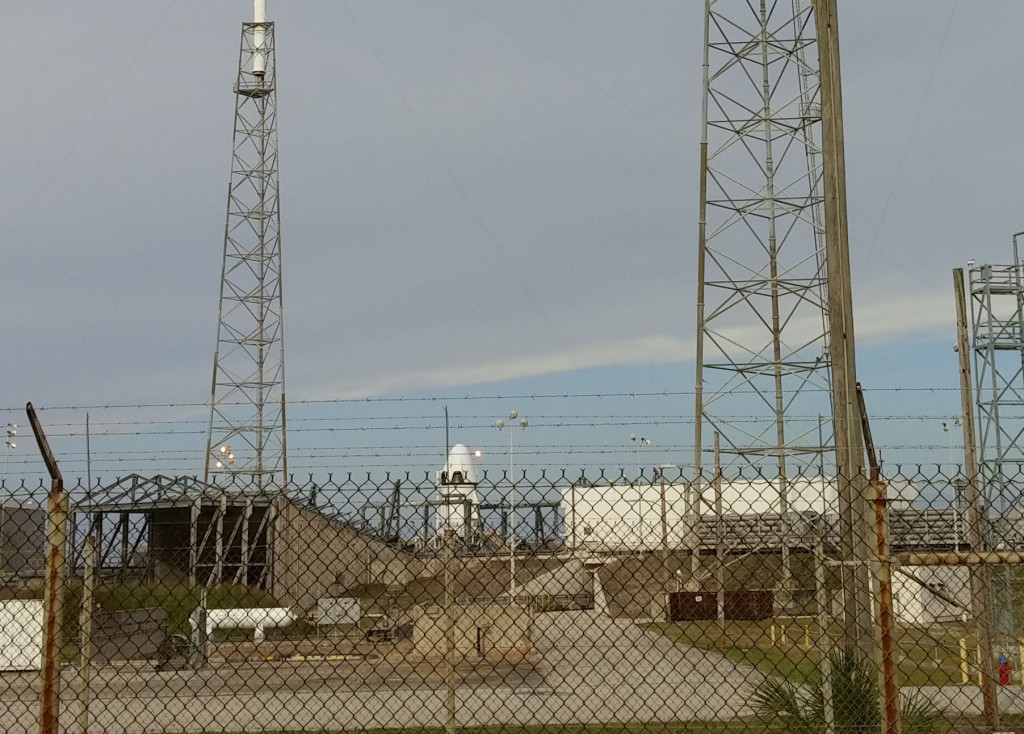 One day prior to the SpaceX Pad Abort Test, forecasters from the U.S. Air Force 45th Weather Squadron continue to predict a 70 percent chance of favorable weather. The test is scheduled for Wednesday, May 6, at Space Launch Complex 40 on Cape Canaveral Air Force Station in Florida.
The detailed weather rundown from the 45th Space Wing: Easterly winds remain strong across Central Florida today, with morning showers along the Space Coast. Also, models have come into better agreement on what will happen to the area of unsettled weather around South Florida and the Bahamas. The area will likely spawn a low pressure system late today or early Wednesday that will drift northward as it slowly intensifies. The exact track is still somewhat up in the air, but the model trends show for a more eastward development. This track will take the system away from the Spaceport, which will result in acceptable wind speeds for the test. Maximum winds to 5,000 feet will be ENE at 20 knots and this is the primary abort weather concern.
On Thursday, winds will continue to weaken as the area of low pressure continues to move northeast. Maximum winds to 5,000 feet will be northeasterly at 15 knots.