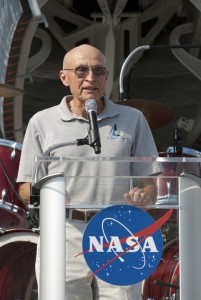 Legendary former launch director Bob Sieck has seen countless launches of all sorts from Florida's Space Coast during a distinguished career that began during Gemini and lasted through most of the space shuttle era. But watching today's test of the SpaceX Crew Dragon from Kennedy Space Center was substantially different, he said.
"First time I watched the launch of a spacecraft – without the benefit of a rocket!"
In case you are wondering where prior crew escape systems were tested, the launch escape systems for Mercury capsules were tested at Wallops Island, Virginia, and the Apollo escape tower was tested at White Sands, New Mexico. Gemini used ejection seats for its astronauts. None have been tested at Cape Canaveral until today.