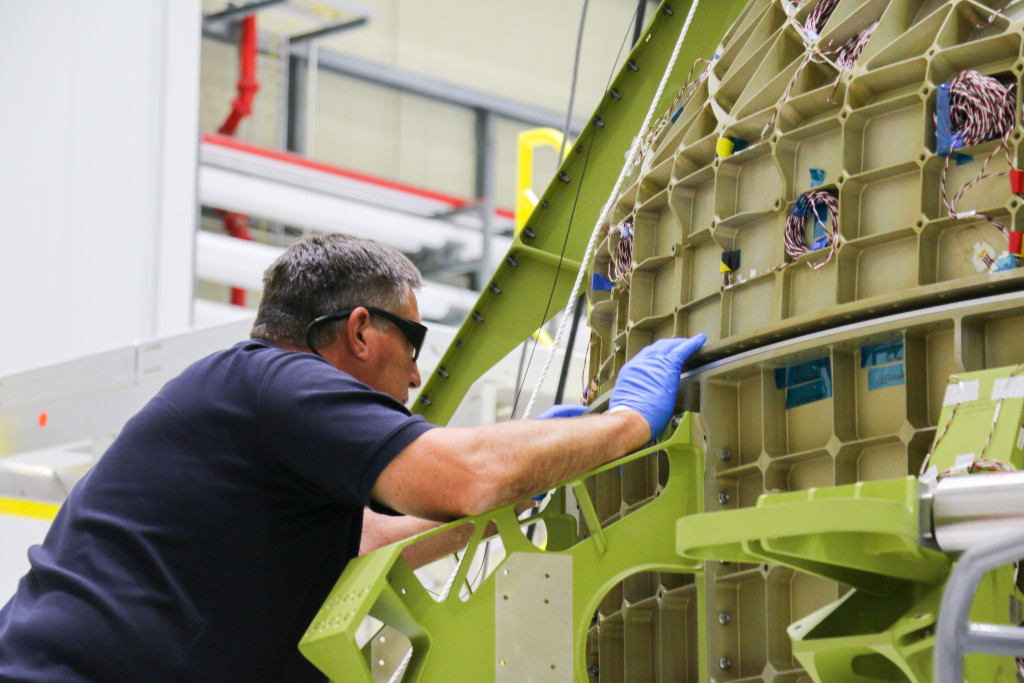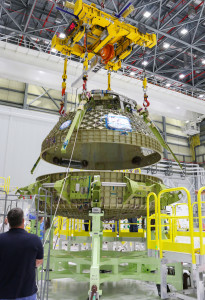 The first CST-100 Starliner hull stands in one piece inside Boeing's Commercial Crew and Cargo Processing Facility at NASA's Kennedy Space Center after engineers bolted together the upper and lower domes May 2 as completion nears of the Structural Test Article. It is the first spacecraft to come together inside the former shuttle hangar since shuttle Discovery was moved out of the facility following its retirement and move to the Smithsonian's Udvar-Hazy Center near Washington, D.C., in 2012. You can watch Boeing's video about the spacecraft's manufacturing here.
Identical to the operational Starliners Boeing plans to build and fly in partnership with NASA's Commercial Crew Program, the Structural Test Article is not meant to ever fly in space but rather to prove the manufacturing methods and overall ability of the spacecraft to handle the demands of spaceflight carrying astronauts to the International Space Station.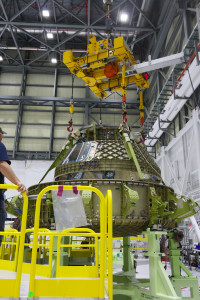 Boeing is one of two contractors chosen by NASA to take astronauts to the station using American vehicles launching from U.S. soil. Tests with and without crew members will take flight before operational missions begin. The end result for NASA will be a larger space station resident crew and a doubling of scientific research time aboard the orbiting laboratory as scientists try to decipher the challenges of deep space exploration and provide enhancements for everyone on Earth.
The Starliner structural test article will go through final outfitting before it is moved to Huntington Beach, California, where it will be subjected to loads and separation testing. From there, the company expects to apply those lessons to the first flight test models of the Starliner, parts of which are already in the manufacturing flow in Florida.
"Our team is initiating qualification testing on dozens of components and preparing to assemble flight hardware," said John Mulholland, vice president and program manager of Boeing's Commercial Programs. "These are the first steps in an incredibly exciting, important and challenging year."
The building techniques used for Starliners are significantly different from those of past programs, Boeing said, and reflect a desire to ease manufacturing wherever possible. For instance, rather than build the pressure vessel and then outfit it with electrical and data cables, plumbing and other fittings, those elements are built into the top and bottom halves of the spacecraft. When the domes are joined, the cables and lines and pipes are already in place, saving engineers the time and frustration of having to move everything in through the small hatch and assemble parts together inside the closed hull.
It is just that kind of manufacturing innovation, along with scores of other examples, that NASA was pursuing in taking on the Commercial Crew Program approach to spacecraft development for the next generation of human-rated vehicles. Photo credits: Boeing