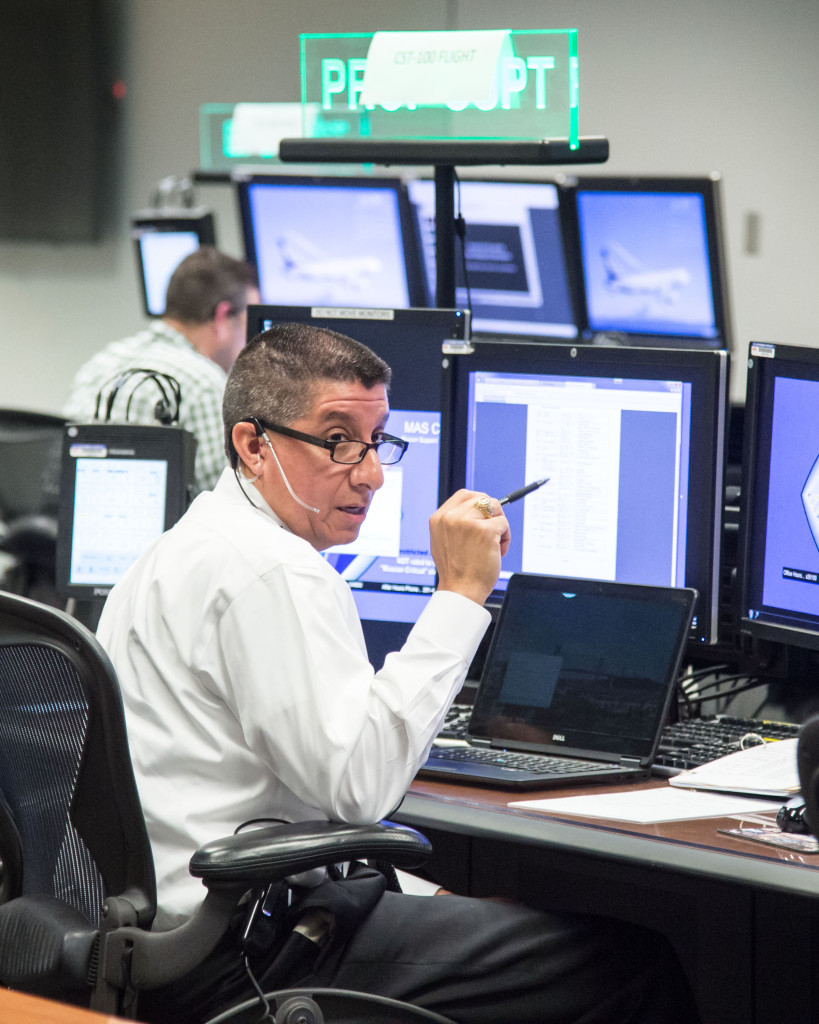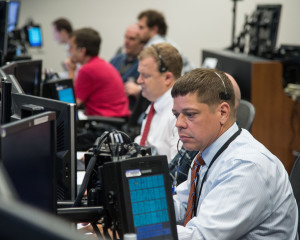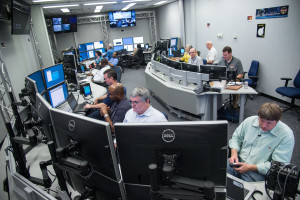 Commercial Crew Program astronauts Bob Behnken and Eric Boe joined flight director Richard Jones and his NASA/Boeing flight control team in the first Mission Control Center, Houston, on-console simulation of Boeing's CST-100 Starliner launch, climb to orbit and post-orbital insertion timeline.
The ascent simulation included a training team inserting problems remotely from a nearby building, which allowed the team to follow checklists and procedures to solve issues that could arise during a dynamic, real-flight situation.
Boeing has an agreement in place with NASA's Johnson Space Center to provide flight control and facility expertise in managing missions of the Starliner and United Launch Alliance Atlas V rocket. Simulations covering all aspects of human space flight control have been conducted for every human space flight and prepare the astronauts and flight controllers for the real flights.
Behnken and Boe along with Doug Hurley and Suni Williams are integrated as a group with Boeing and SpaceX on its Dragon crew vehicle through the development phase and first test flights. Specific crew assignments have not yet been announced. Read more about the advances NASA's Commercial Crew Program have made in 2016: http://go.nasa.gov/24QDPuA