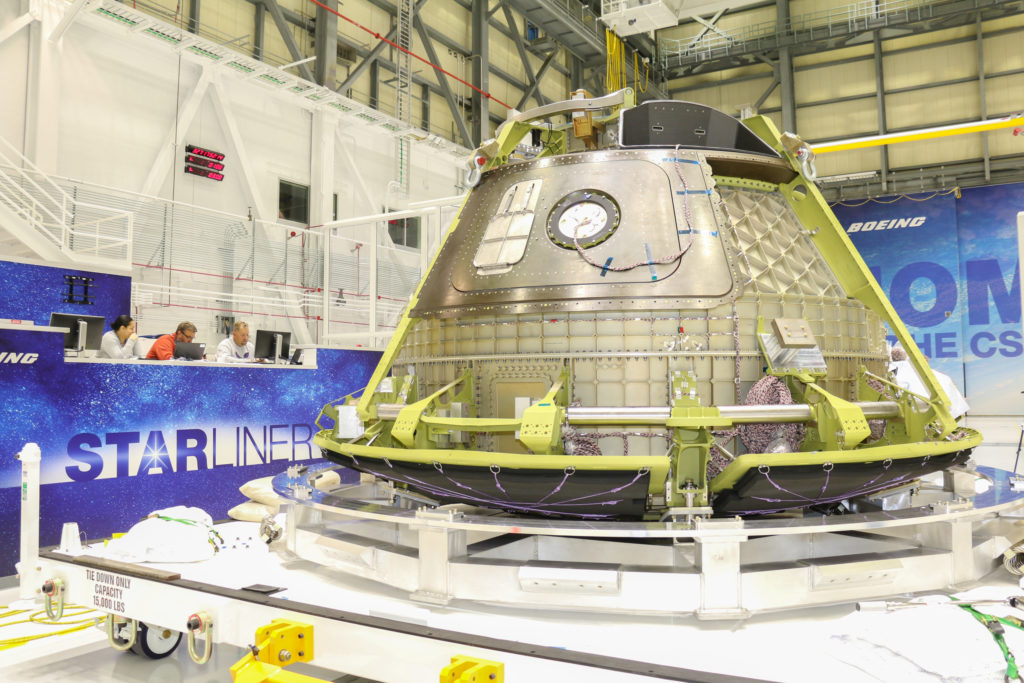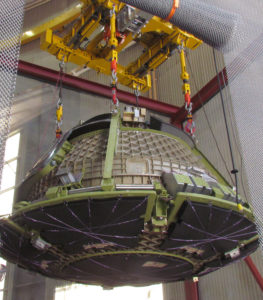 Boeing's Starliner spacecraft will experience a variety of tremendous internal and external forces during missions to and from the International Space Station.  When the Starliner launches in 2018, it won't be the first time the spacecraft has encountered these forces. That is because Boeing built a Structural Test Article that will experience the rigors of spaceflight in a test facility in an effort to prove the design of the spacecraft. The module was built inside the company's Commercial Crew and Cargo Processing Facility at NASA's Kennedy Space Center in Florida (top) before it was shipped it across the country to Huntington Beach, California, for testing (right).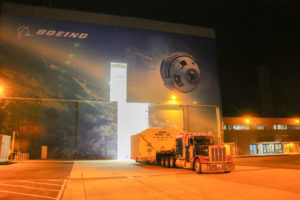 It joined test versions of the service module, the launch vehicle adapter truss structure and other hardware that make up the upper stage of the United Launch Alliance Atlas V rocket. Testing of the article began shortly after it arrived to Boeing's Test and Evaluation facility. The first test involved pressurizing the interior of the crew module to 1.5 times the maximum pressure a Starliner spacecraft would face during ascent, orbit, re-entry and landing for missions to and from the International Space Station.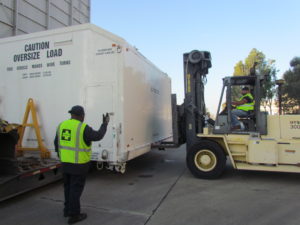 Boeing's facilities in southern California are outfitted with numerous test chambers that routinely evaluate spacecraft and other vehicles in a variety of environments to make sure they can handle the demands of flight.
Boeing is building the next generation of human space systems in partnership with NASA's Commercial Crew Program to take astronauts to and from the International Space Station. The Starliner will launch atop an Atlas V rocket from Cape Canaveral Air Force Station in Florida.
The Commercial Crew Program also is partnering with SpaceX to develop its Crew Dragon spacecraft and Falcon 9 rocket for transporting astronauts to and from the orbiting microgravity laboratory.  Photos by Boeing.