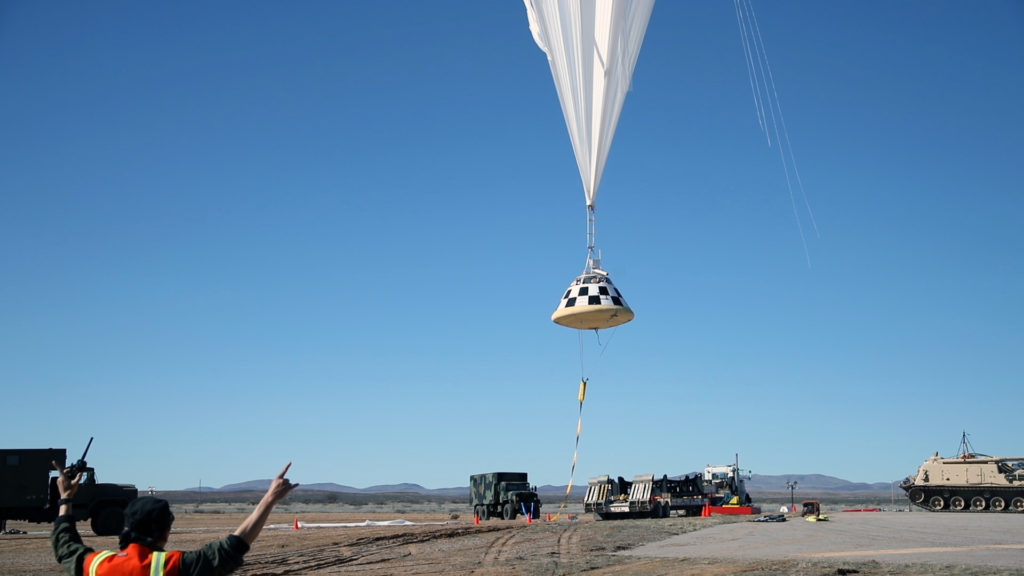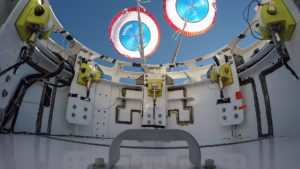 A flight-sized boilerplate of Boeing's CST-100 Starliner touched down gently under parachutes against the backdrop of the San Andres Mountains in late February, providing a preview of how the spacecraft will return to Earth in upcoming NASA missions. Boeing is developing the Starliner to take astronauts to and from the International Space Station in partnership with NASA's Commercial Crew Program.
The parachute test is one in a series that will allow the vehicle to pick up the same velocity as the actual spacecraft when returning to Earth in the southwest region of the United States from the International Space Station. The goal of the test series is to prove the design of the Starliner's parachutes.
"Completion of this test campaign will bring Boeing and NASA one step closer to launching astronauts on an American vehicle and bringing them home safely," said Mark Biesack, spacecraft systems lead for the agency's Commercial Crew Program.
The test began at the Spaceport America facility near the Army's White Sands Missile Range in New Mexico. During the test, the Starliner was lifted about 40,000 feet in the air, the flying altitude of a typical commercial airline flight, by a Near Space Corp. helium balloon and then released over the White Sands Missile Range. Read the full story at http://go.nasa.gov/2n8qLq5