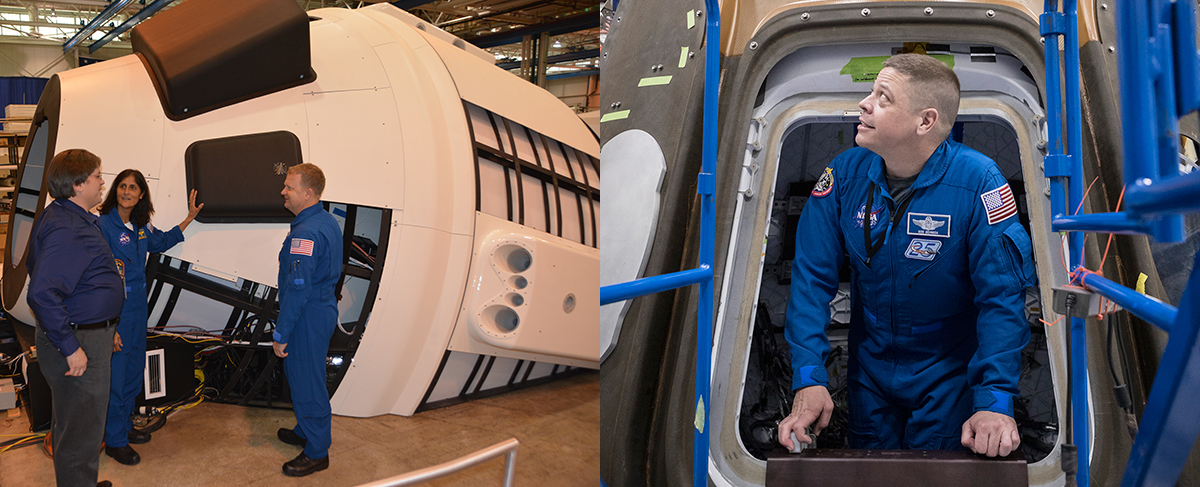 Veteran astronaut Bob Behnken is discussing NASA's Commercial Crew Program development and training during an interview on NASA TV. Behnken is one of four NASA astronauts training for flight tests for the Commercial Crew Program. Boeing and SpaceX are working closely with NASA to build a new generation of human-rated spacecraft capable of flying astronauts to the International Space Station in order to return America's capability to launch its astronauts from its own soil and to enhance research on the unique orbiting laboratory. Along with Behnken, astronauts Eric Boe, Doug Hurley and Suni Williams are training with Boeing and SpaceX for missions aboard spacecraft and launch systems that each company is building and will operate.
Behnken's interview comes as NASA astronaut Shane Kimbrough and European Space Agency astronaut Thomas Pesquet conduct a spacewalk this morning to further outfit the station for commercial spacecraft that will dock to the station in the future. You can watch the interview and spacewalk live here on the Commercial Crew Blog, on NASA TV or on the NASA TV website at www.nasa.gov/ntv
A rundown of the spacewalk activities can be seen in the video below, too.