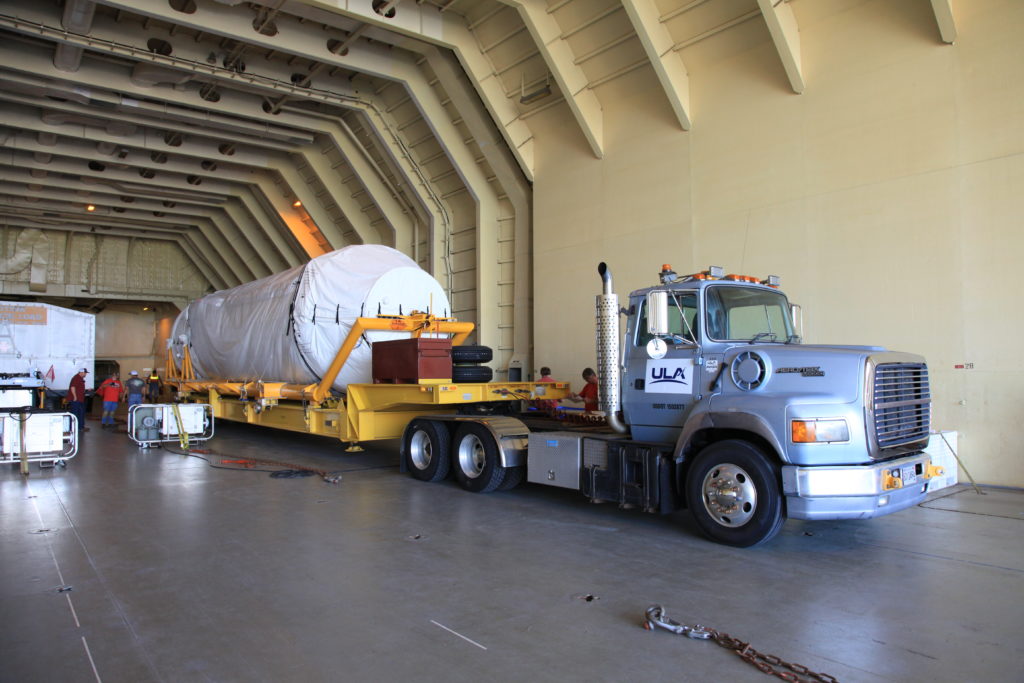 The dual-engine Centaur upper stage that will launch Boeing's CST-100 Starliner spacecraft on its uncrewed Orbital Flight Test to the International Space Station has arrived at Cape Canaveral, Fla. for final processing by United Launch Alliance technicians.
The stage arrived Oct. 19 aboard the Mariner cargo ship, the ocean-going vessel that ULA uses to transport rocket stages from the manufacturing plant in Decatur, Alabama to the launch sites.
Wrapped in a protective covering for the transit, the Centaur was offloaded at the Port Canaveral wharf and driven on a specialized trailer to ULA's Atlas Spaceflight Operations Center for initial arrival checks.
Later, it will move to the Delta Operations Center to be raised vertically, mounted onto the interstage structure and fitted with the adapter that will support Starliner atop the rocket. That combined stack will then be ready for mating to the Atlas V first stage at the Vertical Integration Facility early next year.