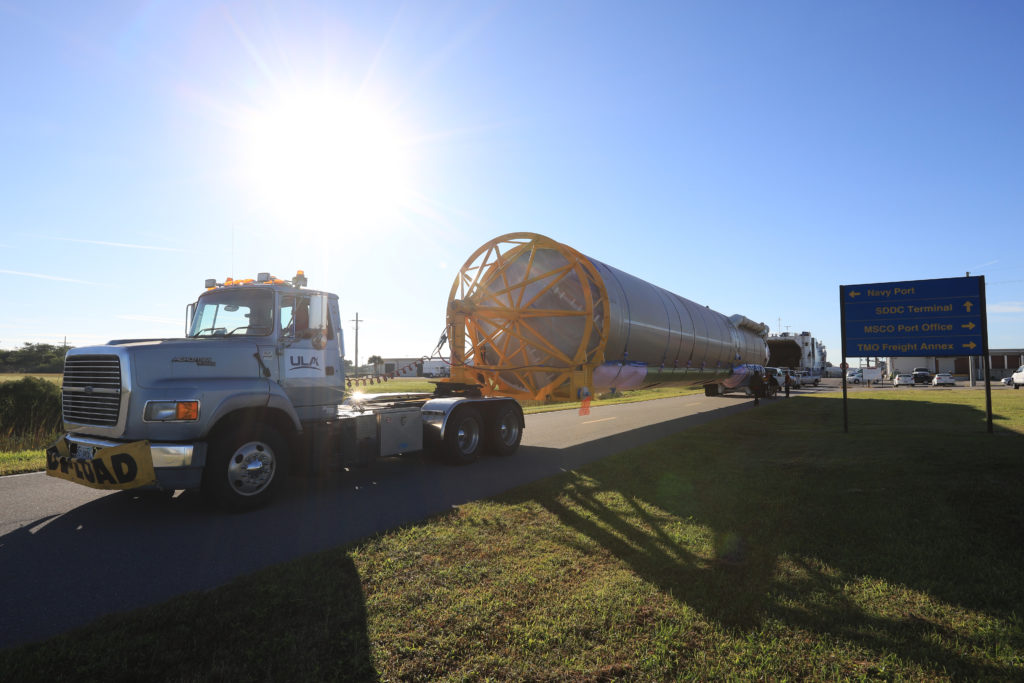 The first stage of the rocket that will launch Boeing's CST-100 Starliner spacecraft to the International Space Station on the company's uncrewed Orbital Flight Test has arrived in Cape Canaveral, Florida, completing delivery of all hardware for the United Launch Alliance (ULA) Atlas V rocket.
The Atlas V first stage booster rolled off of the Mariner cargo vessel on Dec. 7 at the Cape Canaveral wharf for the short drive to the Atlas Spaceflight Operations Center for receiving inspections and checkout.
Mariner is the ship that ULA uses to transport rocket segments, or stages, from the company's manufacturing plant in Decatur, Alabama to the launch site in Florida. The Atlas V stage departed the factory Nov. 28 for the journey of nearly 2,000 miles.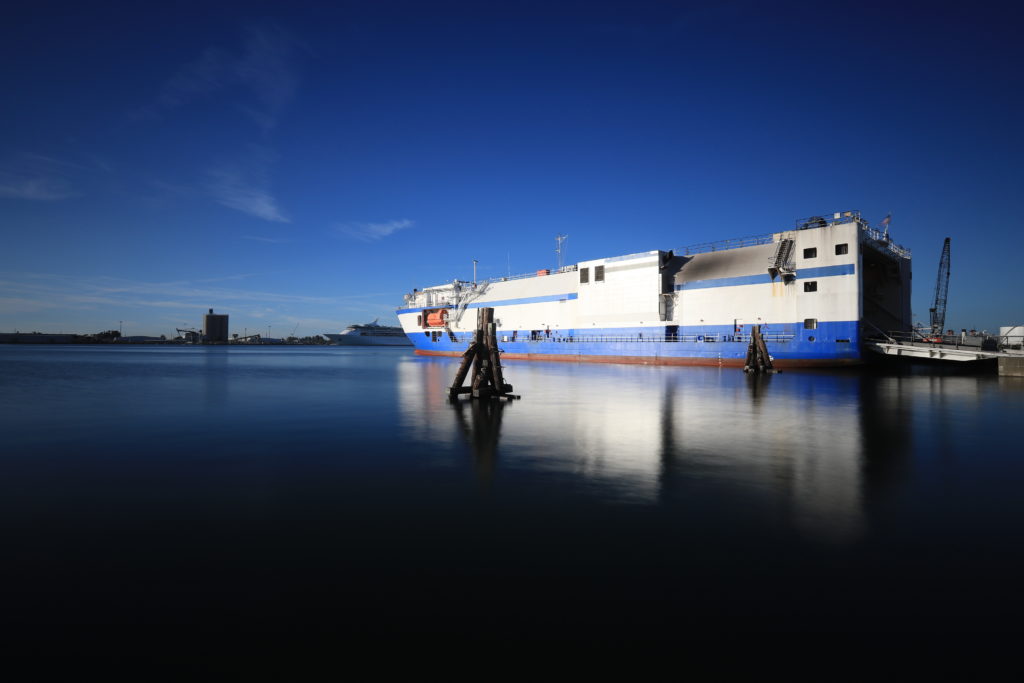 Early in 2019, the stage will move further north to the Vertical Integration Facility to be raised on the mobile launch platform. The twin solid rocket boosters will be mounted to the bottom of the first stage. Then, the top of the rocket stack, which consists of the interstage, Centaur upper stage and payload adapter, will be hoisted into position.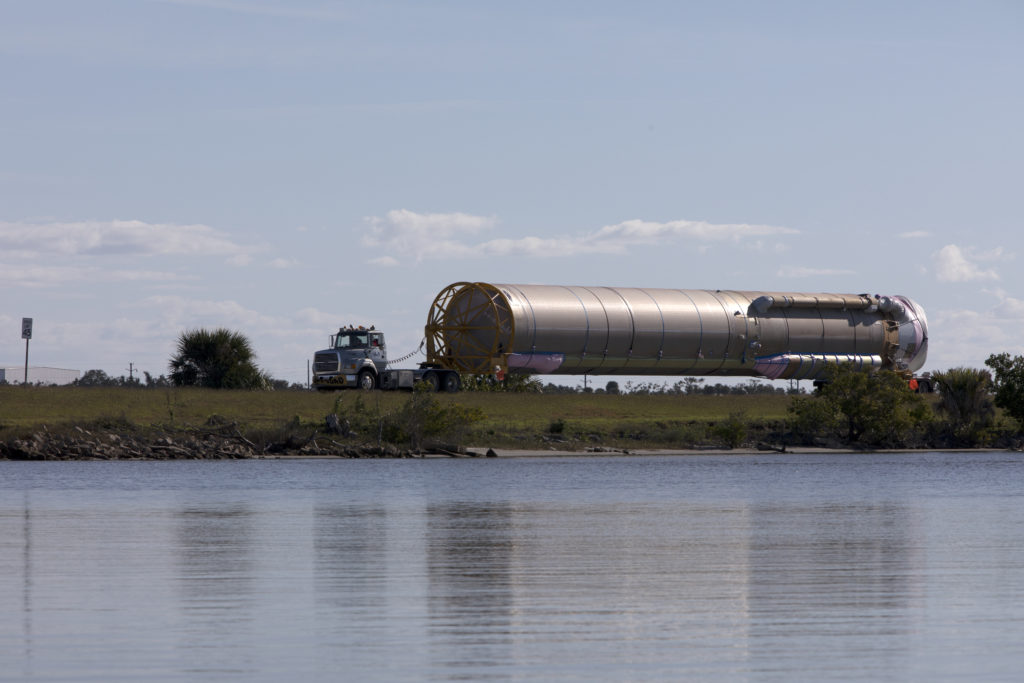 This delivery means all of the hardware that ULA needs to launch the first Boeing Starliner has been received at the launch site for final integration.
NASA's Commercial Crew Program is working with Boeing and SpaceX to return human spaceflight launch capability to the United States. Following Boeing's Orbital Flight Test in March 2019, the Starliner will launch on the Atlas V rocket with astronauts aboard for a Crew Flight Test to the space station targeting August 2019. Boeing also will fly a pad abort test in between the uncrewed and crew test missions.