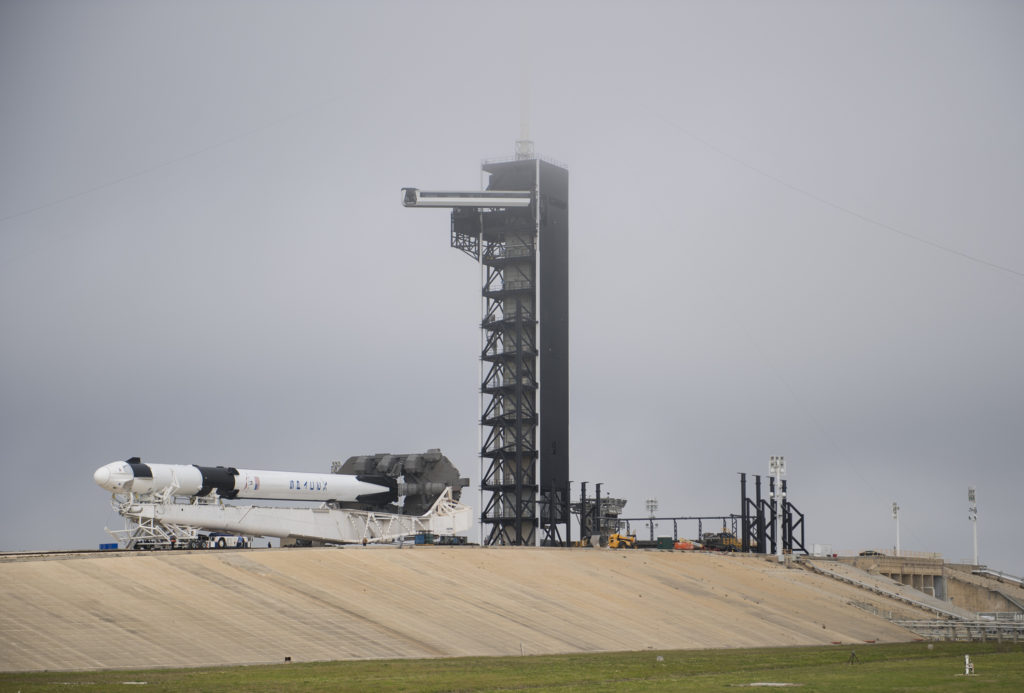 SpaceX's Crew Dragon spacecraft—designed to fly astronauts to the International Space Station from U.S. soil—is ready for its debut flight on the company's Falcon 9 rocket. It is a first-of-its-kind test mission of a commercially-built and operated American spacecraft and rocket designed for humans.
The Demo-1 uncrewed flight test, targeted to launch March 2, will demonstrate the company's ability to safely launch crew to the space station and return them home.
"It's time to fly the SpaceX Demo-1 mission," said Steve Stich, NASA launch manager and deputy manager of NASA's Commercial Crew Program. "This mission is an important step in returning human spaceflight to American soil. SpaceX and NASA teams are working side-by-side on this mission from start to finish as we have throughout this process. This flight test will inform the system design, operations and drive any changes that need to be made ahead of crew flights. We are ready to learn by flying."
NASA and SpaceX are working together as public-private partnerships to build on the success of American companies already delivering cargo to the space station. Demo-1 is a critical step for NASA and SpaceX to demonstrate the ability to safely fly missions with NASA astronauts to the orbital laboratory.