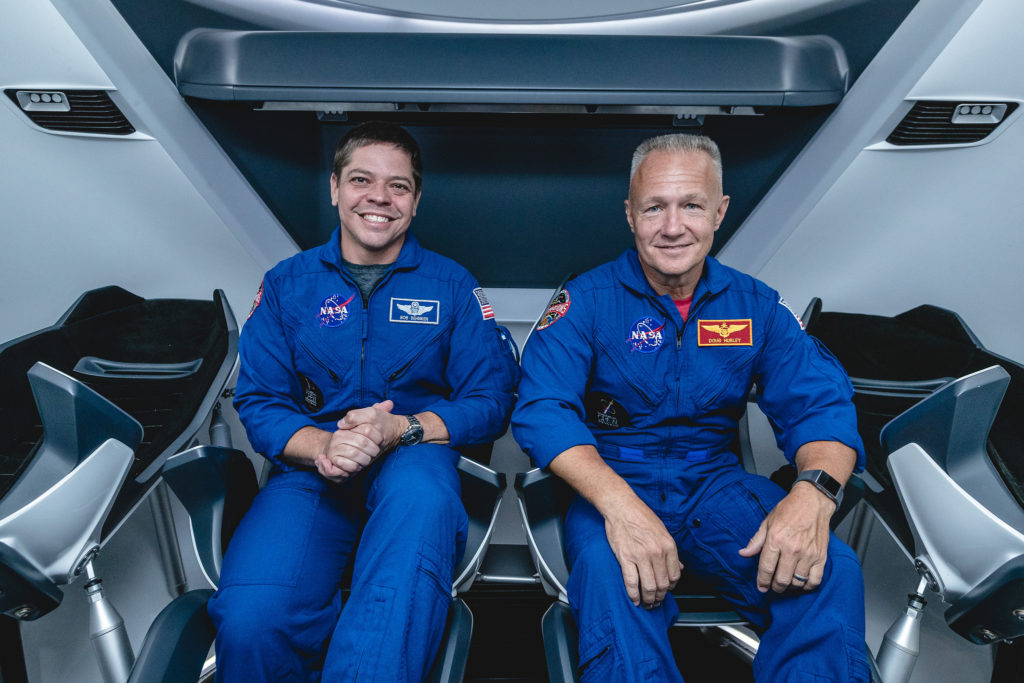 SpaceX's Demo-1 uncrewed flight test of its Crew Dragon spacecraft, targeted to lift off at 2:49 a.m. atop a Falcon 9 rocket from Launch Complex 39A at Kennedy Space Center in Florida, will be the first launch for NASA's Commercial Crew Program. A successful Demo-1 flight test will pave the way for SpaceX's Demo-2 flight test with two NASA astronauts onboard, targeted for July 2019. Demo-1 will mark Crew Dragon's first flight to the International Space Station.
NASA has partnered with Boeing and SpaceX to return human spaceflight launches to the space station from U.S. soil, a feat that has not been accomplished since STS-135 — the final mission of the Space Shuttle Program — in July 2011.
Veteran astronauts Bob Behnken and Doug Hurley are crewmates for Demo-2 and have trained extensively for the mission. Both have been intimately involved in Crew Dragon's development, providing feedback and helping SpaceX check out crew interfaces at every phase of testing.
A colonel in the U.S. Air Force, Behnken is a veteran of two space shuttle missions — STS-123 in March 2008 and STS-130 in February 2010. He has logged more than 708 hours in space, including more than 37 hours on six spacewalks. Hurley piloted space shuttle missions STS-127 in July 2009 and STS-135 in July 2011. The retired U.S. Marine Corps colonel has logged more than 680 hours in space.
Behnken and Hurley are here at Kennedy this morning to see the historic liftoff of Demo-1 liftoff.
Data from Demo-1 will help NASA confirm that SpaceX's Crew Dragon and Falcon 9 systems can safely carry crew to the space station and return them home.