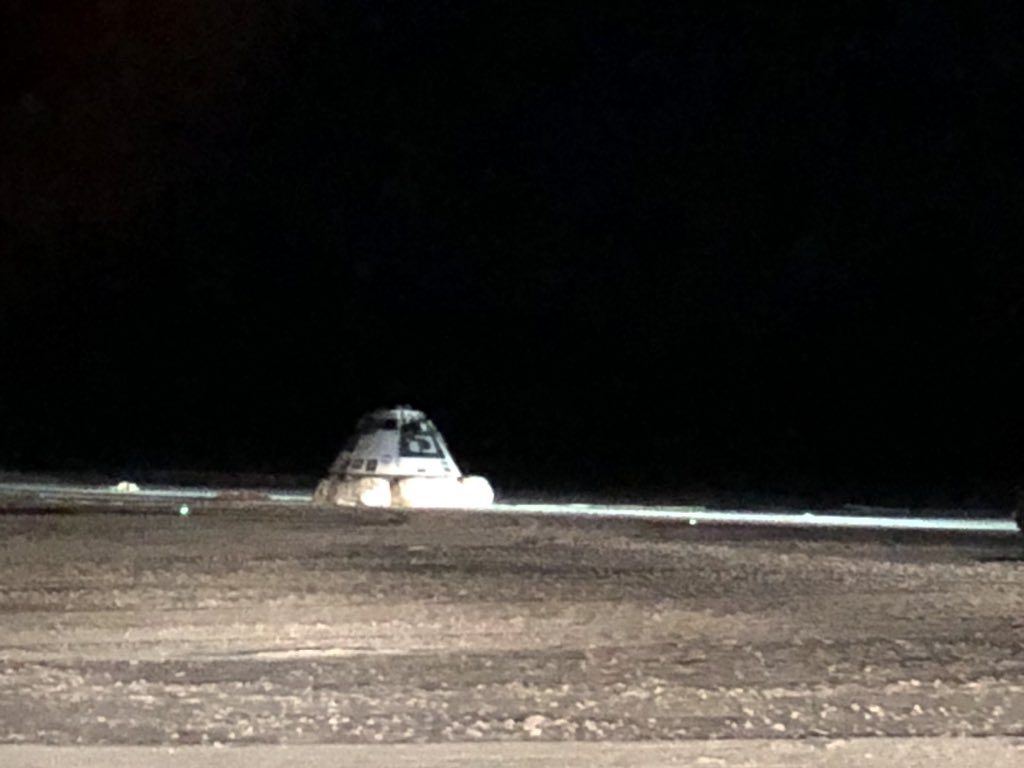 Boeing's CST-100 Starliner touched down safely at White Sands Space Harbor, New Mexico at 7:58 a.m. EST, concluding its Orbital Flight Test for NASA's Commercial Crew Program. Recovery teams are beginning work to retrieve Starliner this morning.
NASA and Boeing will host a postlanding news conference at 10 a.m. EST with:
NASA Administrator Jim Bridenstine
Jim Chilton, senior vice president of Boeing's Space and Launch Division
Steve Stich, deputy manager of NASA's Commercial Crew Program
To participate in the postlanding news conference via phone bridge, media must contact the newsroom at NASA's Johnson Space Center at 281-483-5111 no later than 9:45 a.m. The news conference will air live on NASA TV and the agency's website.