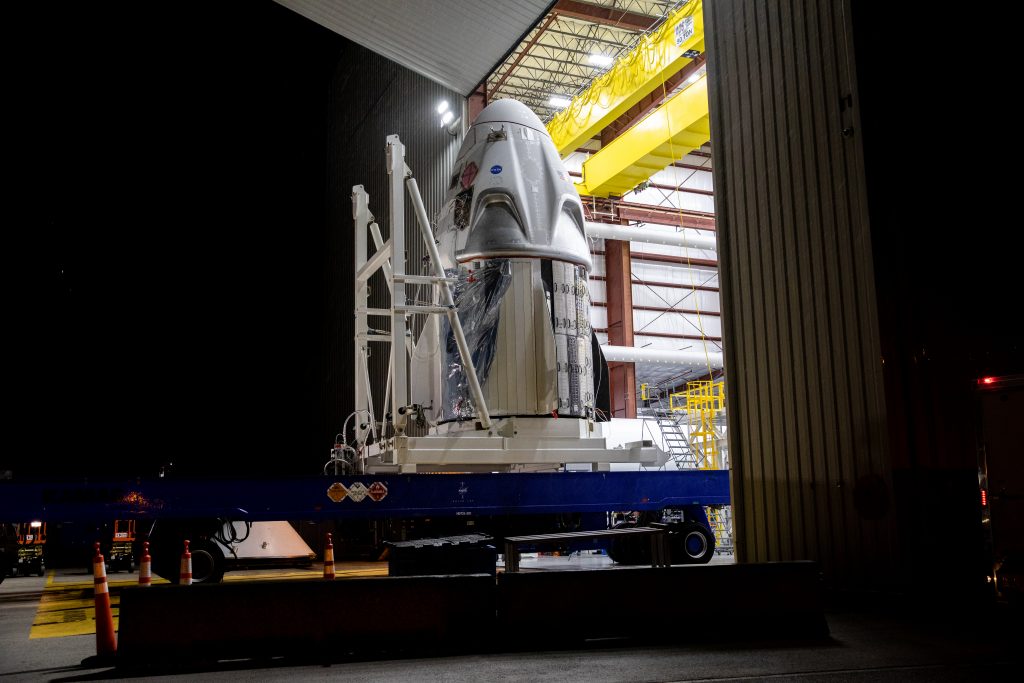 The pace of prelaunch activities continues to pick up at NASA's Kennedy Space Center in Florida as teams prepare for the upcoming launch of the agency's SpaceX Demo-2 mission — the first launch of astronauts from America's premier multi-user spaceport in nearly a decade.
On the Demo-2 flight test, NASA astronauts Robert Behnken and Douglas Hurley will fly to the International Space Station aboard a SpaceX Crew Dragon spacecraft launched by a Falcon 9 rocket. Liftoff from Kennedy's Launch Complex 39A is scheduled for Wednesday, May 27, at 4:33 p.m. EDT.
Late Friday night, May 15, the company's Crew Dragon spacecraft arrived at Launch Complex 39A after making the trek from its processing facility at nearby Cape Canaveral Air Force Station.
This Wednesday, Behnken and Hurley will fly from their home base at the agency's Johnson Space Center in Houston to the Florida spaceport. The agency Flight Readiness Review begins at Kennedy the following day.
Demo-2 will serve as an end-to-end flight test to validate the SpaceX crew transportation system, and is the final flight test for the system to be certified for regular crew flights to the station as part of NASA's Commercial Crew Program. This will be the first launch of American astronauts on an American rocket from American soil to the International Space Station since the final flight of the space shuttle in 2011.