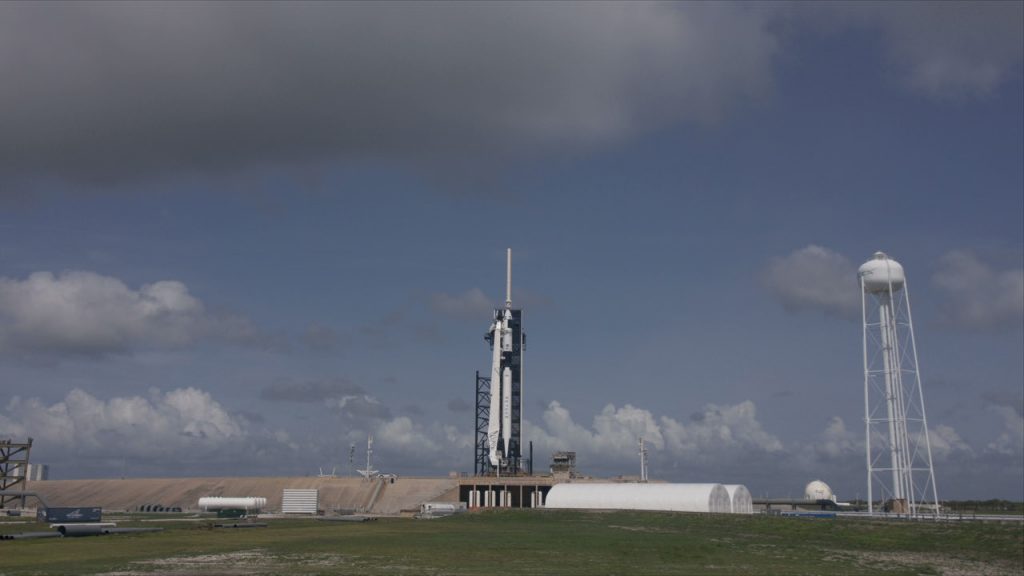 Good morning and welcome to live coverage of the countdown to a new era in U.S. human spaceflight: the commercial crew era. Here at NASA's Kennedy Space Center in Florida, a SpaceX Falcon 9 rocket, topped by the company's Crew Dragon spacecraft, awaits liftoff at 3:22 p.m. EDT.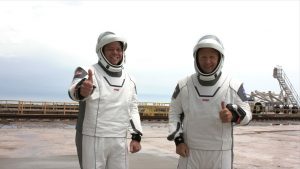 This mission is NASA's SpaceX Demo-2, and it will return human spaceflight capability to Florida's Space Coast with the launch of two American astronauts, Robert Behnken and Douglas Hurley, to the International Space Station on an American rocket from American soil as part of NASA's Commercial Crew Program.
The weather has been touch-and-go after Wednesday's first launch attempt was rescheduled due to unfavorable weather conditions. Today's forecast predicts a 50-50 chance of favorable weather at launch time today.
We'll tell you more about the astronauts, the Crew Dragon spacecraft, the Falcon 9 rocket, and the mission to come as the countdown continues, so stay with us.