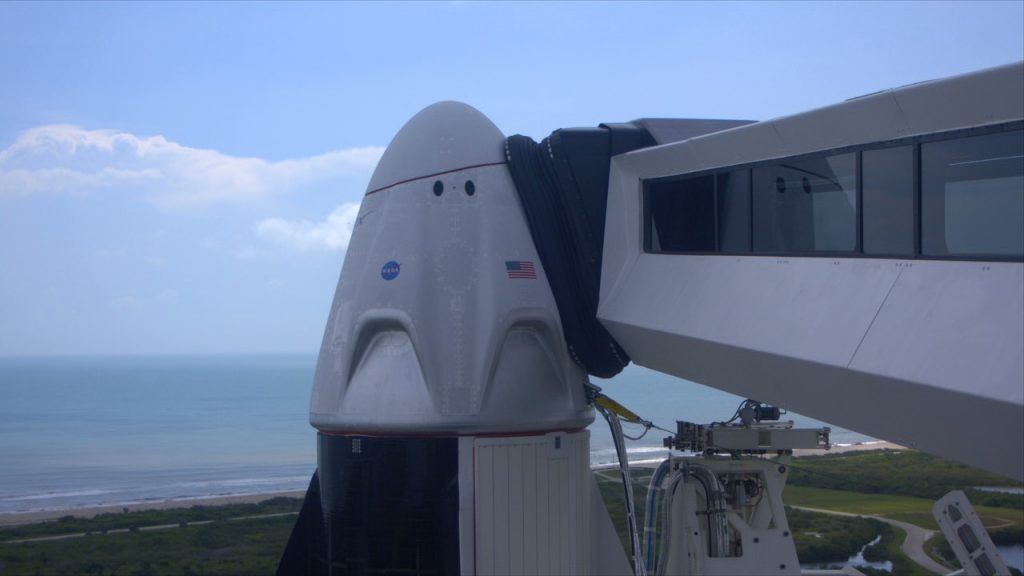 On NASA's SpaceX Demo-2 flight test, astronauts Robert Behnken and Douglas Hurley will take the SpaceX Crew Dragon for the ultimate test drive to the International Space Station.
The next-generation spacecraft is fully autonomous but also can be controlled manually if needed. During the Demo-2 mission, astronauts Robert Behnken and Douglas Hurley will validate that the spacecraft's systems operate as expected – both autonomously and manually. Click here to see a labeled Crew Dragon illustration.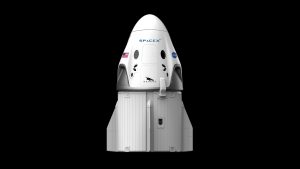 "We specifically, as part of this test flight, designed in some time in the preflight phase as well as closer to the space station so we can test out actual manual flying capability of the vehicle, just to see and verify that it handles the way we expect it to and the way the simulator shows it to fly," Hurley said. "It's a prudent part of our flight test, just like anything else, in case the eventuality happened for a future crew that needed to take over manually and fly spacecraft. So we're just doing our part to test out all the different capabilities of Crew Dragon."
The Crew Dragon has several features that set it apart from the company's Cargo Dragon, which has made several flights to the orbiting laboratory to deliver cargo. Crew Dragon has an integrated launch escape system to carry the astronauts to safety in the unlikely event of an emergency; we'll discuss that in more detail later in the countdown. SpaceX has completed a series of parachute tests, including several on the Mark III parachutes on today's Crew Dragon to ensure a safe return to Earth for the crew.
Inside, the spacecraft's life support system provides air and pressure, and maintains a comfortable temperature and humidity level. Its touchscreens have been tuned to operate with and without the SpaceX spacesuit gloves, and the control system has been thoroughly tested during the hundreds of hours of training and joint simulations with the crew in both suited and non-suited situations to demonstrate full functionality over the entire expected operating range of Crew Dragon.
Behnken and Hurley have been heavily involved in the development of the Crew Dragon and were careful to provide input that would benefit all future crews to fly aboard the spacecraft.
"We've tried very hard to not make it a vehicle that just Bob likes, or just Doug likes; this is a vehicle for everybody after us who's going to fly it," Behnken said. "You're trying to make a vehicle that is easy to operate in space, easy to interpret what it's telling you, easy to get in and get out of, all those things that you need to do that need to be well-oiled for a space vehicle."